Here is a list of the Popular Songs to Get Your Wedding Guests Dancing. It is not a list I came-up with or even agree with, but full of great ideas. These are the standard Wedding Dance Songs that are not for every Bride and Groom or Wedding. There are many not as popular that I play and get sensational responses at most Weddings as a Wedding DJ. Again, these are the most popular, not necessarily the best.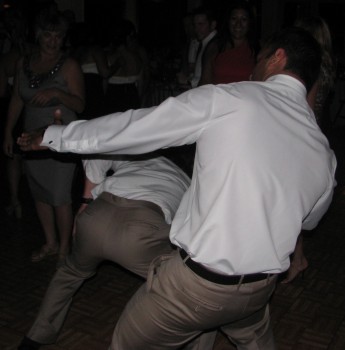 Popular Songs to Get Your Wedding Guests Dancing
Posted by Christine @ Bridal Banter on 25 July 2012, 8:00 am
A friend recently told me her biggest fear about her wedding is that people won't dance. So I asked friends on Facebook for surefire songs to get guests on the dance floor. Here's what they came up, with a few additions of my own:
"I Want You Back," Jackson 5 — I've written about the dancing allure of "I Want You Back" before, and when I asked friends for suggestions, this song came up immediately. Also, I personally witnessed a wedding last weekend that started the dance set with this song. It did indeed bring the crowd to the dance floor.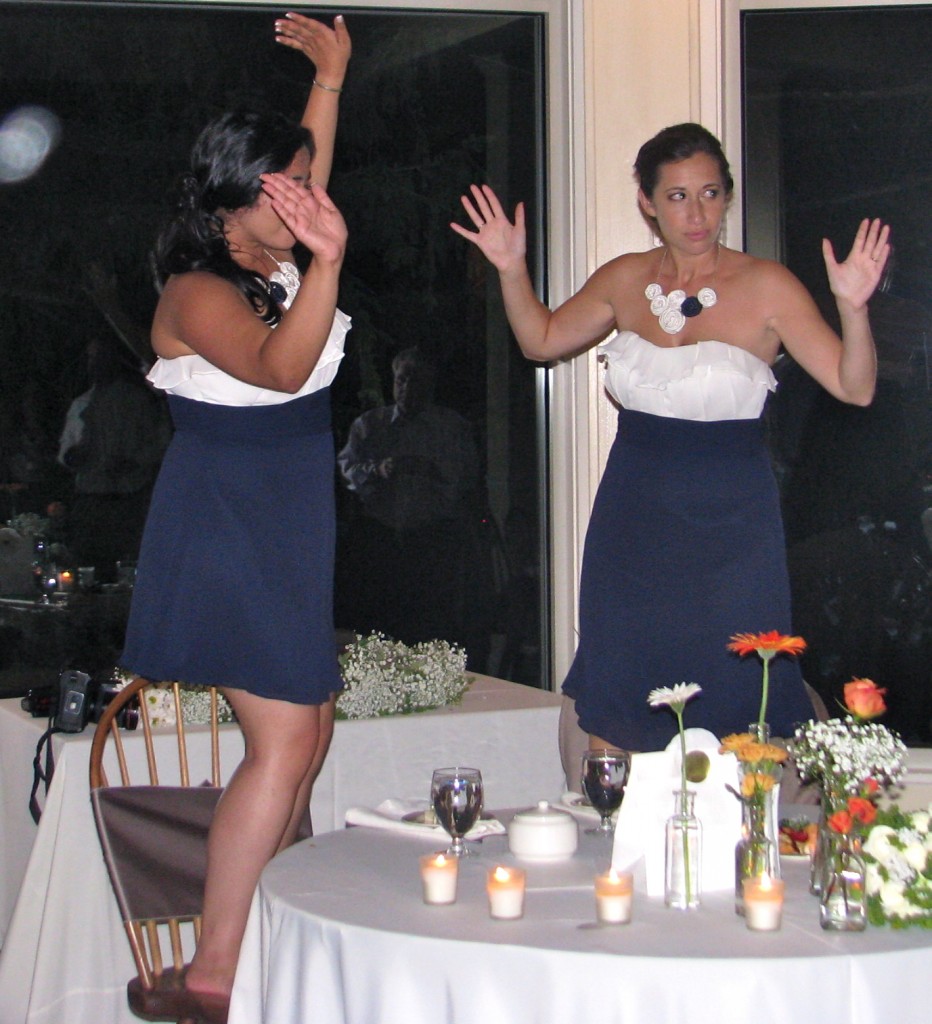 "Groove Is in the Heart," Deee-Lite
"Get Down On It," Kool & the Gang
"Love Shack," B-52s
"It Takes Two," Rob Base and DJ E-Z Rock
"All the Single Ladies," Beyonce
"Hey Ya," OutKast
"Jungle Boogie," Kool & the Gang
"C'mon N' Ride It (The Train)," Quad City DJ
"Come On Eileen," Dexys Midnight Runners
"Shout," the Isley Brothers
"Livin' on a Prayer," Bon Jovi — People don't so much dance as wail this song and make big sweeping arm movements. Still, it's funny.
"Sweet Caroline," Neil Diamond — Sweet Caroline produces a similar reaction to Livin' on a Prayer, strangely enough, though people are more likely to throw their arms over someone's shoulder and sway to the music.
"Pour Some Sugar on Me," Def Leopard — Another wailer.
"Birdhouse in Your Soul," They Might Be Giants — This one sounds like a strange choice, but for the right age group (30-ish), it's a hit and will result in lots of jumping up and down.
"Upside Down," Diana Ross
"Footloose," Kenny Loggins
"Call Me Maybe," Carly Rae Jepsen — It's probably going to get tired any day now, but I saw a crowd get down with wild abandon to it this weekend.
"Vogue," Madonna — Expect people to actually vogue — and expect to laugh at it.
"Thriller," Michael Jackson — People like to dance like zombies.
"Don't Stop 'Til You Get Enough," Michael Jackson
"Kiss," Prince
"You Shook Me All Night Long," AC/DC
"Celebration," Kool & the Gang
"Build Me Up Buttercup," the Foundations
"Twist & Shout," Beatles
"Independent Women," Destiny's Child
"1999," Prince
"Back in Black," AC/DC
"Dancing With Myself," Billy Idol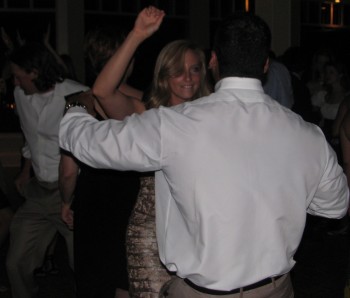 via The Best Songs to Get Your Wedding Guests Dancing | Bridal Banter Blog.
Here are other posts that may be helpful to you Top 50 DJ Wedding Last Dance Songs, How To Hire The Best Wedding DJ,  Popular Garter Toss Songs, Wedding DJ Father-Daughter Dance Songs, Wedding DJ Mother Son Dance Songs, Top 50 Wedding Cake Cutting Songs, Popular Bridal Party Introduction Songs for Wedding DJs and Popular Bouquet Toss Songs.
What do you think of this list of Popular Songs to Get Your Wedding Guests Dancing
DJ Mystical Michael Rhode Island DJ & Boston DJ
973.908.8147