This is an interesting and informative article on Rhode Island Wedding DJ Prices. There is plenty of helpful information for Brides and Grooms looking to hire your Wedding DJ for your wedding. Two points they do not cover in this article about Rhode Island Wedding DJ Prices that I think are very important: a Wedding DJ Guarantee and Multicultural Wedding DJ experience. It seems that having a DJ Guarantee wold be maybe the most important item in hiring your Wedding DJ, if not, how can you trust the Wedding DJ you want to hire for your Wedding? Similarly, a Wedding DJ that doe snot have extensive experience as a Multicultural Wedding DJ would make me nervous, how would you know if they are prepared and experienced performing at Weddings with a diverse mix of friends and family?
Rhode Island Wedding DJ Prices
For many people getting married is one of the most important events of their life. It can also be one of the most expensive. There are many things to budget for, the wedding dress, venue hire, food and drink, the wedding cake and of course the evening entertainment. Rhode Island Wedding DJ prices can vary a lot and there are many things that you must taken into consideration.
Most DJs will be able to offer a range of packages to suit most budgets. They may charge per hour or a fixed fee for the event. Some will have set packages that include a number of hours (typically 4 hours) and then charge per hour for additional ones.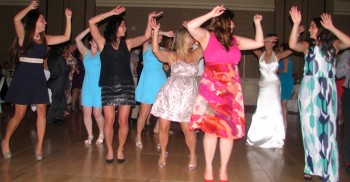 A good DJ should also be able to offer a range of optional extras. Such extras include a fog machine, programmable lighting, music videos and karaoke. Find out exactly what the DJ is offering as standard and what comes as extra. Choosing extras can quickly add to the wedding DJ's price and blow your budget if you are not careful.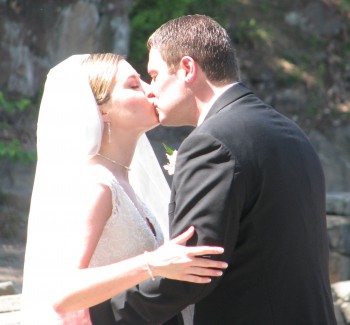 If you require music at the wedding ceremony as well as the reception then discuss this with the DJ. Many DJs will be able to cover the ceremony as well and play music while your guests wait and when the bride walks down the aisle. If you do want the DJ to cover the ceremony too then don't forget to ask how much extra it will cost.
Rhode Island Wedding DJ prices can vary considerable from area to area with good DJs charging anything from $800 to $2000. To get an overview of prices in your area it is best phone a number of DJs and ask for a list of their rates. You can then set a reasonable budget and choose the right DJ for your wedding.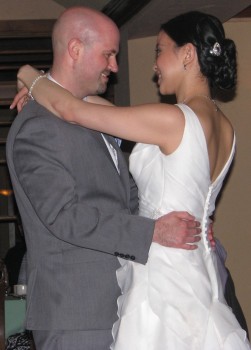 Choosing The Right DJ According to Rhode Island Wedding DJ Prices
Once you have fixed a budget and decided exactly what you will want your wedding DJ to do you can then choose your DJ. Initially you may talk to a prospective DJ on the phone or via email but you should always have a face to consultation with the DJ before hiring.
Meeting with a DJ in person will make it easier for you to tell if they can run a good party. There is nothing worse then having a party were everyone is sitting around with no one dancing. A good DJ will be able to encourage people onto the dance floor. Ask the DJ how they get people dancing and enjoying themselves.
You will want to choose the song for your first dance and probably some of the other music too. A good wedding DJ will be able to advise you on music and have a large collection of appropriate and popular music. Make sure that you discuss the playlist and first dance choice with your wedding DJ in advance of the wedding.
Many wedding DJs will have all their own equipment but some may rely on using some of the venues equipment. Find out which is the case so there are no suprises on the night.
Don't be afraid to ask for references from previous clients and a live audition if you think it necessary.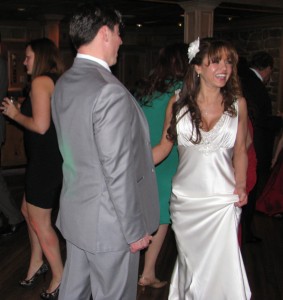 Rhode Island Wedding DJ prices can vary greatly and having the right DJ can make a big difference to your wedding reception. Take your time in choosing a DJ, don't just go with the cheapest to save money or with the most expensive because they must be the best. The right price is about getting the best value for your money so take your time and plan carefully.
This article is courtesy of Wedding DJ Prices.
Here are other posts that may be helpful to you Top 50 DJ Wedding Last Dance Songs, How To Hire The Best Wedding DJ,  Popular Garter Toss Songs, Wedding DJ Father-Daughter Dance Songs, Wedding DJ Mother Son Dance Songs, Top 50 Wedding Cake Cutting Songs, Popular Bridal Party Introduction Songs for Wedding DJs and Popular Bouquet Toss Songs.
DJ Mystical Michael Rhode Island DJ & Boston DJ
Ask about my Rhode Island Wedding DJ & Rhode Island Party DJ Guarantee!