It's great to see some performers in the music business are still making music just for the fun of it and is real fun to listen and dance like LMFAO Sexy And I Know It. Any professional DJ will smile at this. These guys are such a goof and have no problem making fun of themselves and everybody else along the way. In some ways, they remind me of the many of the early rock and roll bands in the late fifties and early sixties that songs were just for fun and didn't serve much purpose except to have fun. LMFAO Sexy And I Know It also reminds me of the way The B-52's enjoy making fun music.
LMFAO Sexy And I Know It Music Video
LMFAO Sexy And I Know It in particular has my attention because it is rare for male performers to make light of guys and body-building while 'showing-off' their bodies in a playful manner. Of course, who can not appreciate anyone who thinks they are sexy just because they do, even though they might not fit the typical stereotype of what is sexy?
The LMFAO Sexy And I Know It Story
LMFAO Sexy And I Know It is a song by American duo LMFAO from their second studio album, Sorry for Party Rocking. It was released as the third single from the album on 16 September 2011. The song was written by Stefan Kendal Gordy, GoonRock, Erin Beck, George M. Robertson and Kenneth Oliver, and it was produced by Party Rock. It went to number one on the BillboardHot 100 on January 7, 2012 and remained there for two weeks. Despite such charting success, the song was negatively reviewed by critics.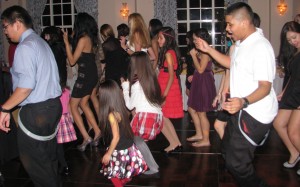 The song became LMFAO's second number one hit (after Party Rock Anthem) on the Billboard Hot 100 in the United States, making them the first duo to have two successive number-one singles since OutKast's "Hey Ya!" (2003) and "The Way You Move" (2004). The song also reached number one in Australia, Canada and New Zealand, and charted within the top 10 in nearly every country in which it charted. The song was featured in the season 5, episode 12 of Gossip Girl. and in the Glee episode, "The Spanish Teacher".
LMFAO Sexy And I Know It is Great stuff!