Beach Boys Good Vibrations. It was May 21st, the eve of my 19th birthday. Me and two of my buddies were enjoying a night out at one of our favorite clubs in West Orange, NJ. It was last call and one of the guys turned to me and said, "Let's go and celebrate your birthday in A.C. (Atlantic City)". Ten minutes later we were in my Camaro headed South on The Garden State Parkway.
Two hours later we were playing blackjack in Ceasar's Palace. I won a pile of cash and they offered us a room for the night complimentary. We woke in the morning and went to the beach to relax not knowing that The Beach Boys were giving a free concert on the beach! It was a great show and Beach Boys Good Vibrations made it one of my best birthdays still to this day.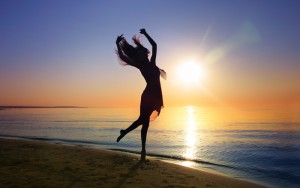 I grew-up listening to Beach Boys Good Vibrations and other records mostly on 45's and some albums. As a professional DJ they have always been a part of what I play when it makes sense to do so. I used to play a bunch of different Beach Boys medleys due to their still high popularity at the time. Today they are more of a nostalgic band for younger folks but those old enough to remember them continue to ask for whichever of their songs is their favorite.
Beach Boys Good Vibrations Music Video
Beach Boys Good Vibrations
"The Beach Boys Good Vibrations is a song by American rock band The Beach Boys, released as a single in October 1966. Composed andproduced by Brian Wilson, the song's lyrics were written by Wilson and Mike Love.
Released as a single on October 10, 1966 (backed with the Pet Sounds instrumental "Let's Go Away For Awhile"), it was The Beach Boys' third U.S. number-one hit after "I Get Around" and "Help Me, Rhonda", reaching the top of the Billboard Hot 100 chart in December 1966, as well as being their first British chart-topper. Initiated during the sessions for the Pet Sounds album, it was not taken from or issued as a lead single for an album, but as a stand-alone single, although it would be later considered for the aborted Smile project. It would ultimately be placed on the album Smiley Smile eleven months after its release." Wikipedia