I have been playing Fun-Da-Mental Ja Sha Taan as a DJ for a while and it continues to grow on me. I find myself chanting Fun-Da-Mental Ja Sha Taan while walking around going about my day sometimes. As a Multicultural Wedding and Party DJ in New Jersey, I hear a lot of music and listen to a very diverse mix of grooves and jams. This one has taken over lately.
 Fun-Da-Mental Ja Sha Taan
Fun-Da-Mental - Ja Sha Taan (Transglobal Underground Karachi Deathcult Mix)
If you are not familiar with the group Fun-Da-Mental, they are a British group that are often considered radical for their political views and music. They are a diverse group of musicians that typically produce Islamic World Fusion with Asian and Afro-Cuban beats and rhythms. They have gone through several reformations of their musicians but continued to create powerful, conscious music to dance and raise awareness about the treatment of Asian and Afro-Carribean British populations. I think it is important as a professional DJ we need to support artists that are willing to create music that stands for the rights of people who are marginalized or discriminated against like Fun-Da-Mental Ja Sha Taan.
"Fun-Da-Mental is a British-based multi-ethnic hip-hop–ethno-techno–world fusion music group formed in 1991. The group is notable for its energetic fusion of Eastern and Western musical forms, for its outspoken political stance, and for its strong Islamic affiliation and advocacy. Fun-Da-Mental's political stance has led to the group earning the label "the Asian Public Enemy". The group's work has led to international attention and collaborations with artists from Pakistan, South Africa and Siberia." Wikipedia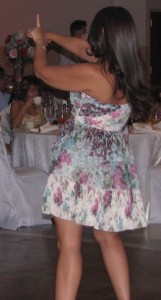 Listen to Fun-Da-Mental Ja Sha Taan and crank it up! Just make sure you have enough room to move, this is forceful and addictive. You have been warned.