"I saw people up there dancin' tonight that I have known my life and never saw dance before. Everybody seemed to have a good time and all Elizabeth's teenage friends had fun. Great job!" Bonnie (Graduation Party)
Music is my first love. My career as a DJ started quite simply because I loved music so much, I wanted to be around it as much as possible. My passion for music provided the spark, and the professional DJ skills were mastered through years of experience doing what I love. If you appreciate music the way I do, I am the DJ for you, and if you love listening and dancing to new music and favorite old classics as much as I do, we will work great together. I invite you to share some of your musical favorites with me so I can get to know you and make sure you get exactly the music you want at your Wedding or Party.
I have an extensive collection of DJ Music with over 46,000 songs and 350GB, including at least the Top 100 Songs from 1946 to today. As a Multicultural Rhode Island DJ, I am committed to expanding and growing my DJ music library to meet the needs of the diverse population and musical tastes of the Rhode Island, Massachusetts and Connecticut region. I cover most genres for your Wedding, Party or Event. If I don't have it, I'll try to find it for you.
Check with me to see how I can meet your needs. I always honor your requests. It's YOUR Wedding or Party, Your music!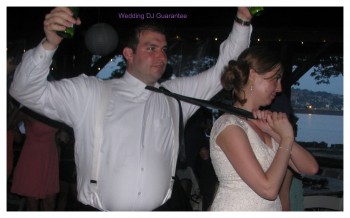 | | | | | |
| --- | --- | --- | --- | --- |
| Pop | Top 40 | Rock | Oldies | Motown |
| Hip Hop | Soul | R&B | Rap | Country |
| Latin | Classical | New Age | World | Reggae |
| Classics | Lounge | Jazz | Buddha Bar | Salsa |
| Dance | Disco | House | Dubstep | Reggaeton |

DJ Mystical Michael  – Rhode Island DJ Music
Pop/Top 40 (1946-Now)
Katy Perry - Firework (Jump Smokers Club Radio Edit)
Pharrell Williams - Happy
Maroon 5 - Moves Like Jagger Ft. Christina Aguilera
Iggy Azalea Feat. Charli XCX - Fancy [Clean]
Macklemore & Ryan Lewis - Same Love [Clean]
The Beatles - I Want To Hold Your Hand
Black Eyed Peas - I Gotta Feeling
Mark Ronson Feat. Bruno Mars - Uptown Funk
The Archies - Sugar, Sugar
Walk The Moon - Shut Up And Dance [EZ Mix Edit]
OneRepublic - Counting Stars
Fun. - We Are Young Ft. Janelle Monáe
Ed Sheeran - Thinking Out Loud [Radio Edit]
Hall & Oates - You Make My Dreams
Ariana Grande Feat. Iggy Azalea - Problem
N Sync - It's Gonna Be Me
Bruno Mars - When I Was Your Man
Taylor Swift Feat. Kendrick Lamar - Bad Blood [EZ Mix Edit]
The Monkees - I'm A Believer
Passenger - Let Her Go [Radio Edit]
Meghan Trainor - Lips Are Movin'
Home - Beauty and The Beast
Clean Bandit Feat. Jess Glynne - Rather Be
Thank God I'm A Country Boy - John Denver
Anna Kendrick - Cups (From Pitch Perfect)
LMFAO - Sexy And I Know It
Ellie Goulding - Love Me Like You Do
Neil Diamond - Sweet Caroline
Calvin Harris & Disciples - How Deep Is Your Love [EZ Mix Edit]
Tove Lo - Habits (Stay High)
Don McLean - American Pie
Charli XCX - Boom Clap [Radio Edit]
Daft Punk - Get Lucky [Radio Edit]
Elton John - Bennie And The Jets
Kelly Clarkson - Heartbeat Song
Avicii - Wake Me Up! [Radio Edit]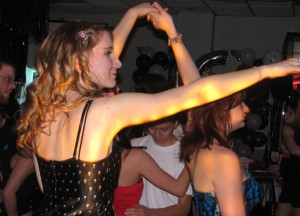 Dance/Disco
Donna Summer - Last Dance
David Guetta Feat. Nicki Minaj & Afrojack - Hey Mama [No Nana Version]
DJ Snake Feat. Lil Jon - Turn Down For What
Chainsmokers - #Selfie [EZ Mix Edit]
Yolanda Be Cool & Dcup - We No Speak Americano (Trumpdisco Remix)
Michael Jackson - Don't Stop 'Til You Get Enough
Baauer - Harlem Shake [Radio Edit]
Beyonce - Single Ladies (Put A Ring On It)
Usher - Yeah! Ft. Lil Jon & Ludacris
David Guetta (Featuring Akon) - Sexy Chick
The Weather Girls - It's Raining Men
Capitol Cities - Safe And Sound
Jennifer Lopez - On The Floor Ft. Pitbull
Justin Timberlake - Rock Your Body
Taio Cruz - Dynamite (Mixin Marc & Tony Svejda Extended)
Britney Spears - Hold It Against Me
Edward Sharpe & The Magnetic Zeros - Home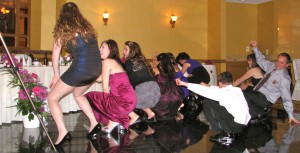 R&B/Soul (Old & New)
Al Green - Let's Stay Together
Kid Beyond - I Shall Be Free
Nico & Vinz - Am I Wrong [Radio Edit]
Terence Trent Darby - Wishing Well
Drake Feat. 2 Chainz & Big Sean - All Me
James Brown - Sex Machine
Aloe Blacc - The Man [Radio Edit]
Lauryn Hill - Can't Take My Eyes Off You
Barry White - You're The First, The Last, My Everything
Jason Derulo Ft. 2 Chainz - Talk Dirty
Isley Brothers - Between The Sheets
Nicki Minaj Feat. Drake & Lil Wayne - Truffle Butter [Super Clean]
Beyonce Feat. Jay-Z - Drunk In Love [EZ Mix Edit]
Earth Wind & Fire - Serpentine Fire
Cee Lo Green FCk You (Clean)
Aretha Franklin - I Say A Little Prayer
Ne-Yo Feat. Juicy J - She Knows
Chaka Kahn - I Feel For You
Otis Redding - These Arms Of Mine
Leona Lewis - Bleeding Love
Wilson Pickett - Mustang Sally
Rihanna And Kayne West And Paul McCartney - FourFiveSeconds
Boyz II Men - A Song For Mama
Janet Jackson - That's The Way Love Goes
Motown
Stevie Wonder - Superstition
Four Tops - I Can't Help Myself
The Temptations - My Girl
The Supremes - You Can't Hurry Love
Marvin Gaye - Let's Get It On
Martha & The Vandellas - Dancing In The Street
The Miracles - Ooo Baby Baby
The Marvelettes - Please Mr Postman
Jackson 5 - I Want You Back
Jackie Wilson - Higher & Higher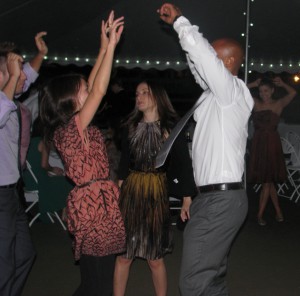 Rock (Classic & Modern) & Indie
Bob Seger - Old Time Rock & Roll
Fall Out Boy - Uma Thurman
Imagine Dragons - Radioactive
The Rolling Stones - Wild Horses
Arctic Monkeys - Do I Wanna Know
A Great Big World Feat. Christina Aguilera - Say Something
Jack Johnson - Better Together
Mumford & Sons - I Will Wait
Dave Matthews Band - Two Step
Guns N Roses - Sweet Child O' Mine
Red Hot Chili Peppers - Snow (Hey Oh)
U2 - I Still Haven't Found What I'm Looking For
Pink Floyd - Wish You Were Here
Awolnation - Hollow Moon (Bad Wolf)
Supertramp - Give A Little Bit
Death Cab For Cutie - Black Sun
Talking Heads - (Nothing But) Flowers
Death Cab For Cutie - I Will Follow You Into The Dark
Bad Company - Feel Like Making Love
American Authors - Best Day Of My Life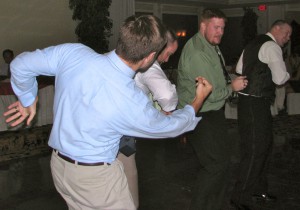 Oldies
Chuck Berry - Johnny B Goode
Jerry Lee Lewis - Great Balls of Fire
Bobby Darin - Beyond The Sea
The Drifters - Save The Last Dance For Me
Ray Charles - Hit The Road Jack
Chubby Checker - The Twist
Elvis Presley - Suspicious Minds
The Four Seasons - Sherry
Roy Orbison - Pretty Woman
The Beach Boys - Good Vibrations
The Isley Brothers - Shout
The Five Satins - In the Still of the Night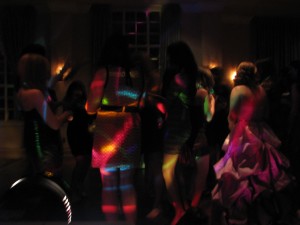 Popular & Classic Country
Shania Twain - Man! I Feel Like A Woman!
Rascal Flatts - Bless The Broken Road
Blake Shelton Feat. Ashley Monroe - Lonely Tonight
Johnny Cash - Ring Of Fire
Zac Brown Band - Sweet Annie [Radio Edit]
Tim McGraw & Faith Hill - It's Your Love
Thomas Rhett - Make Me Wanna
The Band Perry - If I Die Young
Garth Brooks - Friends In Low Places
Lady Antebellum - Need You Now
Luke Bryan - Country Girl (Shake It For Me)
Florida Georgia Line - Cruise
Jason Aldean - Big Green Tractor
Kenny Chesney - You And Tequila Ft. Grace Potter
Cole Swindell - Chillin' It
Randy Houser - Like A Cowboy
Taylor Swift - Love Story
Willie Nelson - Mamas Don't Let Your Babies Grow Up to Be Cowboys
Miranda Lambert - Over You
Keith Urban - Without You
Cole Swindell - Ain't Worth The Whiskey
Eric Church - Springsteen
Toby Keith - Red Solo Cup
Big & Rich - Save a Horse (Ride a Cowboy)
Martina McBride - A Broken Wing
Eric Paslay - Friday Night
Blake Shelton - Footloose
Tim McGraw & Taylor Swift - Highway Don't Care
Hank Williams - Hey Good Lookin'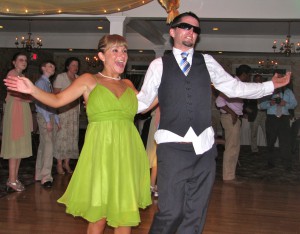 Hip Hop/Rap (Old Skool and New)
Jason Derulo - Wiggle feat. Snoop Dogg
Flo Rida - Low (Apple Bottom Jeans)
Macklemore - Thrift Shop [Xtra Clean]
Tinashe Feat. Schoolboy Q - 2 On [Main Rap Clean]
Missy Elliott - Gossip Folks Feat. Ludacris
Chris Brown - Yeah 3X (Clean)
Big Sean, Jay-Z, Kanye West - Clique
Jay-Z - Empire State Of Mind Ft.Alicia Keys
Beastie Boys - Fight for Your Right
Salt N Pepa - Push It (1988)
Lupe Fiasco - Superstar Ft. Matthew Santos
Akon - Smack That Ft. Eminem
A Tribe Called Quest - Can I Kick It
Big Sean, Gucci Mane & Nicki Minaj - Dance (A$$)
2Pac Ft. Dr. Dre - California Love
Cali Swag District - Teach Me How To Dougie (Clean)
Public Enemy - Fight The Power
Sir-Mix-A-Lot - Baby Got Back
Naughty By Nature - O.P.P.
Jay-Z - Holy Grail [Radio Edit]
The Sugarhill Gang - Rapper's Delight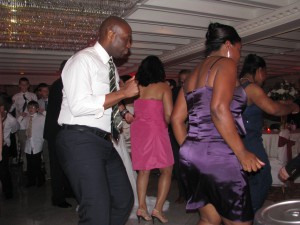 Classical & New Age
Yiruma - A River Flows In You
Beethoven - Moonlight Sonata
Klavier - Hard to Concentrate (Piano Tribute)
Debussy - Clair De Lune, Suite Bergamasque, L 75
The Piano Guys - A Thousand Years
James Horner - The Secret Wedding
Andrea Bocelli - Con Te Partiro
Zorgina - Je voi tres bien/Mon cure n'averoye
Wim Mertens - Often A Bird
Lindsey Stirling - Silent Night
Mozart - Serenade #13 In G, K 525, Eine Kleine Nachtmusik
Kitaro Ft. Jon Anderson - Island Of Life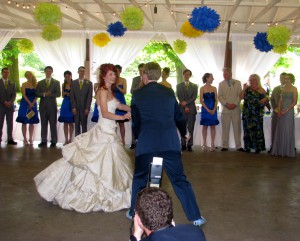 Great Voices (Sinatra to Nat King Cole to Buble)
Frank Sinatra - The Summer Wind
Billy Joel - She`s Got A Way
Harry Connick Jr. - Recipe for Making Love
Simon & Garfinkel - Sounds Of Silence
Dean Martin -That's Amore
Johnny Mathis - Chances Are
Smokey Robinson - Cruisin'
Barry Manilow - I Write The Songs
Michael Buble - Haven't Met You Yet
Linda Ronstadt - Blue Bayou
Louis Armstrong - What a Wonderful World
Tony Bennett - I Left My Heart In San Francisco
Whitney Houston - I Will Always Love You
Nat King Cole - Unforgettable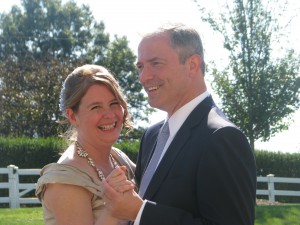 Latin (Salsa, Bachata, Merengue, Reggaeton, Soca)
Wisin Y Yandel Feat. Chris Brown & T-Pain - Algo Me Gusta De Ti
Romeo Santos Feat. Drake - Odio
Celia Cruz - La Vida Es un Carnaval (Live)
Don Omar & Lucenzo - Danza Kuduro
Enrique Iglesias Feat. Marco Antonio Solis - El Perdedor
Juan Luis Guerra - Las Avispas
Daddy Yankee - Descontrol
Banda Sinaloense MS De Sergio Lizarraga - Hermosa Experiencia
Lila Downs - Agua de Rosas (Water From Roses)
Calle 13 Feat. Ruben Blades Y La Chilinga - La Perla
Jesse & Joy Feat. Republika - Corre [Version Bachata]
N'Klabe - Me Gustas Muchisimo
La Arrolladora Banda El Limón De René Camacho - Llamada De Mi Ex
Fundo De Quintal - Hoje Eu Vou Pagodear (Ao Vivo)
Enrique Iglesias ft Juan Luis Guerra - Cuando Me Enamoro
Bebel Gilberto - So Nice (Summer Samba)
Surface Feat.Tony Prescott - See Yuh Gyul
Tito El Bambino Feat. Marc Anthony - Por Que Les Mientes
Mana Ft Prince Royce - El Verdadero Amor Perdona
Ricky Martin - Lo Mejor De Mi Vida Eres Tu
Michel Teló - Ai Se Eu Te Pego
Enrique Iglesias Feat. Ludacris & DJ Frank E - Tonight (I'm Lovin' You)
Don Omar Feat. Natasha - Dutty Love
Tito Puente - Tumba Tumbador
Domino - Baila Baila Con Migo
Carlos Vives - Volvi A Nacer
Romeo Santos Ft. Usher - Promise
Ricardo Arjona - Te Quiero
Elvis Crespo - Suavemente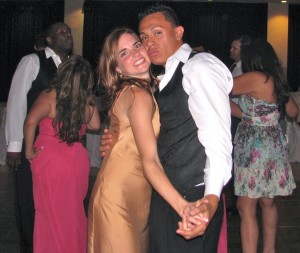 World, Reggae, African, Bollywood, Middle Eastern, Buddha Bar
Sukhwinder Singh and Sapna Awasthi - Chaiyya Chaiyaa - Dil Se
Musa Dieng Kala - Mawahibou
Bob Marley & The Wailers - One Love/People Get Ready [12\" Version]
Dzihan & Kamien - Just You & I
Gotan Project - Santa Maria
Fun-Da-Mental - Ja Sha Taan (Transglobal Underground Karachi Deathcult Mix)
Ottmar Liebert - Barcelona Nights
Samite - Mountains Of The Moon
Natacha Atlas - I Put a Spell On You
Keola Beamer - Ku'u Lei Awapuhi
Louchie Lou & Michie One - Rich Girl
Punjabi MC - Mundian To Bach Ke
Gipsy Kings - Djobi, Djoba
Lonesome Echo/Mutabraku - Spirit of Drums [Sumo Afrobounce Remix]
Angelique Kidjo - Gimme Shelter
Orchesta Pucho Lopez - Golden Slumbers, Carry That Weight,The End
Third World - Try Jah Love
Ladysmith Black Mambazo - King Of Kings
Chaka Demus & Pliers - Murder She Wrote
So-D - 2 Step Bhangra Ft. Kashif
Loreena McKennitt - Santiago
Shaan & Style Bha - Roop Tera Mastana (REMIX)
Jimmy Cliff - I Can See Clearly Now
Lounge and Jazz (Contemporary & Smooth)
Norah Jones - Come Away With Me
Pink Martini - Over the Valley
John Coltrane - My Favorite Things
Louis Prima - Just A Gigolo, I Ain't Got Nobody
Miles Davis - It Never Entered My Mind
Gil Scott-Heron - The Revolution Will Not Be Televised
Brazilia - The Girl From Ipanema
Jesse Harris - The Secret Sun
Glenn Miller Orchestra - In The Mood
Diana Krall - Let's Fall In Love
George Winston - Linus & Lucy
Ella Fitzgerald And Louis Armstrong - Summertime
Willie & Lobo - Sweet Alia
Medeski, Martin And Wood - The Saint
Grover Washington & Bill Withers - Just The Two Of Us
Jazz at Lincoln Center Orchestra & Wynton Marsalis - Tsotsobi (The Morning Star)
Trinity FM - S.O.S (The Sounds Of Silence)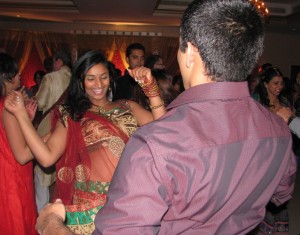 If I do not have it, maybe I have access to it. Check and see if I can meet your needs. An exceptional Rhode Island DJ & Boston DJ always honors your requests, even the ones that don't make sense, it's YOUR Wedding or Party!
I am an active subscriber to PrimeCuts Music. I receive weekly download of all current music legally at 320 kbps.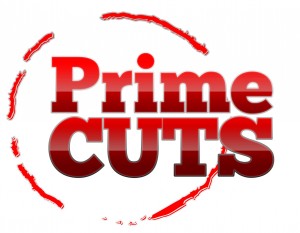 DJ Mystical Michael Rhode Island DJ & Boston DJ
Ask about my Rhode Island Wedding DJ & Rhode Island Party DJ Guarantee!