I think this is a fun perspective to look at Wedding First Dance Songs through the lens of celebrity couples. I did not write this article but added the MP3s for you to listen and see if any would make a great Wedding First Dance Song for you. If you would like more recommendations, I invite you to write me and I will share with you my list of Wedding First Dance Songs.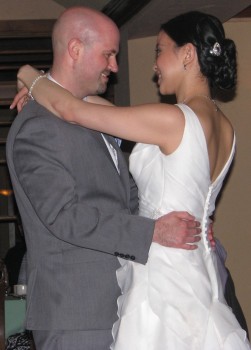 Music has the intrinsic ability to make special moments magical, so it's no surprise so much time is spent choosing the perfect wedding songs. We did a little snooping to uncover the first dance songs 15 of our favorite celebrity couples said "I do" to.
Celebrity Couple Wedding First Dance Songs
Mike Fisher & Carrie Underwood
Country sweetheart Carrie Underwood sealed her marriage to hockey player husband Mike Fisher by dancing the night away to Brandon Heath's "Love Never Fails."
Brandon Heath - Love Never Fails
Cacee Cobb & Donald Faison
Scrubs star Donald Faison's first dance with wife Cacee Cobb was to "They Bring Me to You" by Joshua Radin, who happened to be a groomsmen.
Joshua Radin - They Bring Me To You
Jay-Z & Beyoncé
How cute is it that Beyoncé & Jay-Z, or "B" and "J" as they adorably refer to each other, took their first spin to "Crazy in Love," the first song they collaborated on?
Beyonce and Jay-Z - Crazy In Love
Vanessa Minnillo & Nick Lachey
No 98 Degrees tunes here! Nick Lachey and Vanessa Minnillo's pick wasn't a boy-band tune but rather a big-band classic: "A Kiss to Build a Dream On" as performed by Steve Tyrell.
Steve Tyrell - A Kiss to Build a Dream On
Jim Toth & Reese Witherspoon
As proof that you can find love again, Reese Witherspoon and Jim Toth are sincerely sweet — just like their first-dance song of "Make You Feel My Love" by Bob Dylan.
Bob Dylan - Make You Feel My Love
Will Kopelman & Drew Barrymore
Drew Barrymore finally settled down for good when she met Will Kopelman, whom she danced with to Band of Horses' "No One's Gonna Love You."
Band of Horses - No One's Gonna Love You
Christina Hendricks & Geoffrey Arend
Mad Men's buxom beauty Christina Hendricks and fellow actor Geoffrey Arend shared their first dance as a married duo to "Origin of Love" from— how fitting! — a movie, Hedwig and the Angry Inch.
Stephen Trask - The Origin of Love
Josh Duhamel & Fergie
Like the rock stars they are, Fergie and her hunky hubby, Josh Duhamel, danced their way into wedded bliss to The Rolling Stones' "Sweethearts Together" at their 2009 nuptials.
Rolling Stones - Sweethearts Together
Freddie Prinze Jr & Sarah Michelle Gellar
Perpetually precious couple Sarah Michelle Gellar and Freddie Prinze Jr. chose the jazz ballad "Someone to Watch Over Me" to deliver them from dating to 'til-death-do-us-part.
Willie Nelson - Someone To Watch Over Me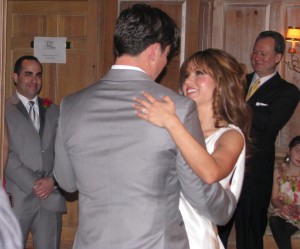 Khloé Kardashian & Lamar Odom
They may have rushed to the altar, but we imagine Khloé Kardashian and Lamar Odom put plenty of thought into their first dance to Anita Baker's "Angel."
David & Victoria Beckham
Before Posh Spice became a Beckham, she waltzed around with her then brand-new husband to The Starlight Orchestra's rendition of "It Had to Be You."
Harry Connick Jr. - It Had To Be You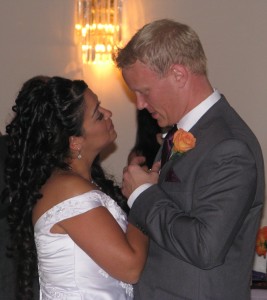 Joel Madden & Nicole Richie
Despite detractors' doubts, Joel Madden and Nicole Richie are happier than ever — making Louis Armstrong's "What a Wonderful World" quite apropos.
Louis Armstrong - What a Wonderful World
Ellen DeGeneres & Portia de Rossi
It's no secret how much funny lady Ellen DeGeneres loves music — or how much she loves her wife, Portia de Rossi, whom she danced with to Stevie Wonder's "Ribbon in the Sky."
Stevie Wonder - Ribbon In The Sky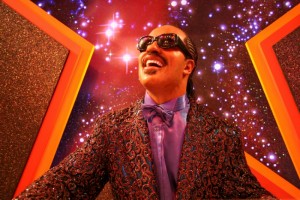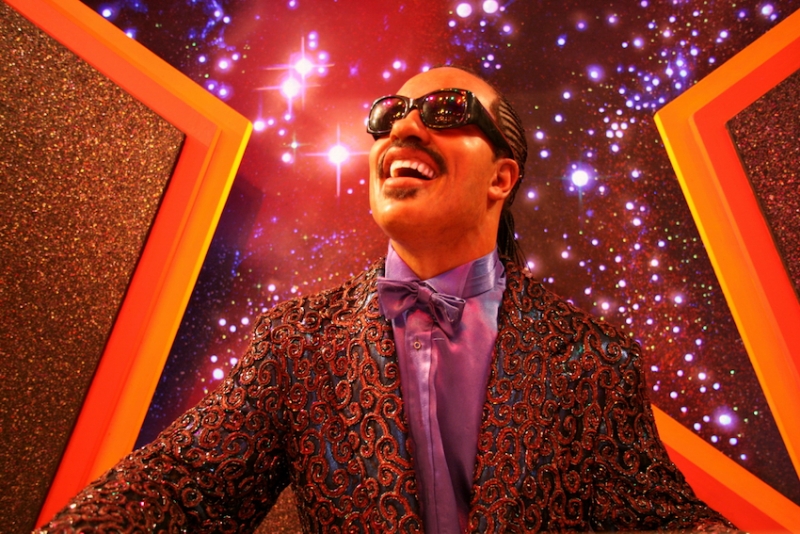 Nicole Kidman & Keith Urban
Country music king and current American Idol judge Keith Urban has written romantic songs about his love for Nicole Kidman, but the couple opted for Etta James' timeless "At Last" at their wedding.
Channing Tatum & Jenna Dewan
Magic Mike star Channing Tatum shelved his stripper moves for his "I dos" with Jenna Dewan —  they danced to the ukulele-laden "Somewhere Over the Rainbow" by Israel Kamakawiwo'ole.
Israel Kamakawiwo'ole - Somewhere Over The Rainbow
via Celebrity "I dos": 15 Favorite first dance songs. Apr 01, 2013 7:00 AM by Julie Sprankles
Here are other posts that may be helpful to you Top 50 DJ Wedding Last Dance Songs, How To Hire The Best Wedding DJ,  Popular Garter Toss Songs, Wedding DJ Father-Daughter Dance Songs, Wedding DJ Mother Son Dance Songs, Top 50 Wedding Cake Cutting Songs, Popular Bridal Party Introduction Songs for Wedding DJs and Popular Bouquet Toss Songs.
I hope you enjoyed this article on Wedding First Dance Songs. Which is your favorite?
DJ Mystical Michael Rhode Island DJ & Boston DJ
973.908.8147