Last week I had the opportunity to provide music and professional Wedding DJ/MC services for a young couple. The Groom, a nice young man, is home from the Air Force.  The wedding was booked when he was deployed in The Middle East with The Bride making all the initial plans. I met with the two of them last month to complete all the final arrangements and help them prepare for their wedding.
The reception was held at The Inn at Millrace Pond in Hope, NJ. It is a stunning environment that takes excellent care and attention to keeping it so beautiful. Here is the spot where the reception took place: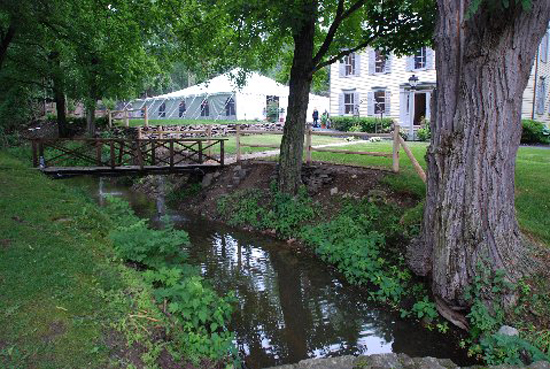 They have really nice, supportive family and friends and everybody had a good time!
How can you not have fun and be happy here?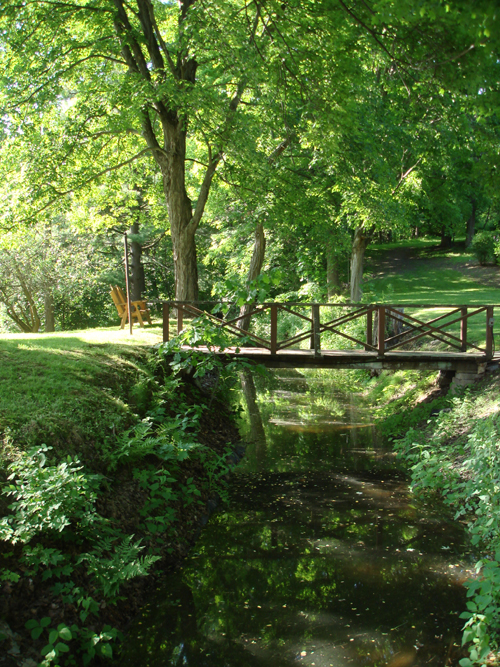 Somehow the ninety degree heat did not seem to be a problem for anyone.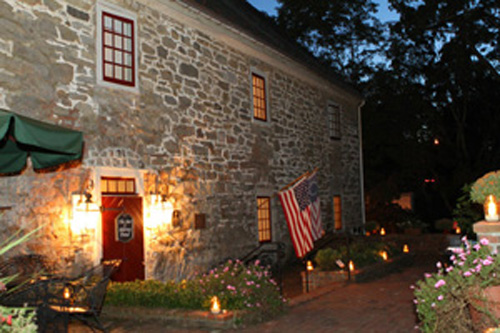 They asked me to close with Michael Buble's  version of "Save The Last Dance For Me". She enjoys a lot of the Brat Pack music and it seemed to fit well with vibe of the day.