I continue to get such a kick out of the confused stares I receive from folks as they gawk at the BOSE L1 System with B1 professional DJ equipment trying to figure out how that 'Little thing makes such a big, beautiful sound?"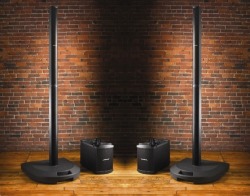 At almost every professional DJ gig there is some guy standing with his hands on his hips wondering how it works. They approach me hesitantly to ask where 'the other speakers' are?
I smile and gently share with him there are no other speakers. Someone has finally engineered a professional DJ system that is attractive, compact and loud enough for up to 500 people. It has the juice to move a crowd but still looks like something you might place in the corner of your living room.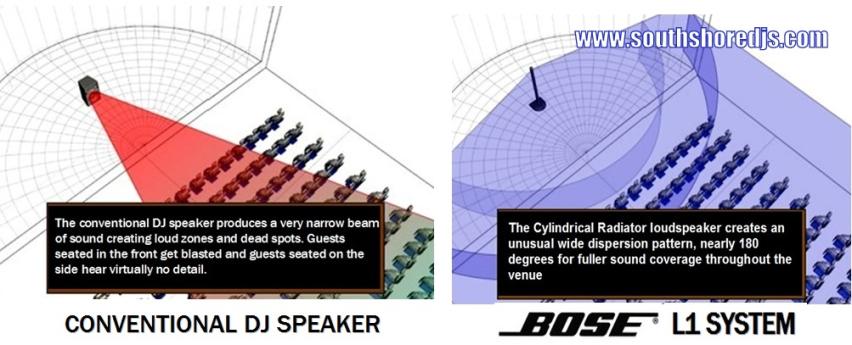 I have been doing this long enough that I do not have to prove myself as a professional DJ by lugging all the big, heavy gear with me from gig to gig. I now work smarter and actually have better sound than the old style of big, heavy, UGLY things that ruin every wedding photo.
Can't wait for my obligatory stares tomorrow at the wedding in the afternoon and the double anniversary party at night!