DJ Mystical Michael was featured yesterday on Bridal Guide Wedding Tip of the Day.
Tip of the Day: Looking forward to dancing the Hora, the Greek money dance or any other customary rites as a nod to your heritage? Hire wedding DJs that are familiar with your culture and background.
"Be clear in what you are requesting from your vendors — don't automatically assume that they know what you mean," says Michael Swerdloff, aka DJ Mystical Michael. This means providing examples of must-have songs as well as those you'd rather skip. Also, keep in mind that in order to be as inclusive as possible, you'll want to have them play tunes that appeal to a broad audience, too.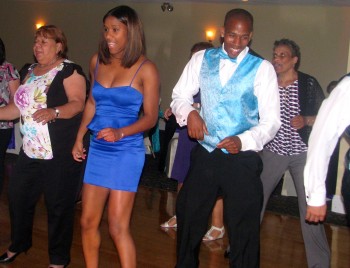 Nice to be featured on Bridal Guide again.
DJ MysticalMichael Rhode Island DJ and Boston DJ
Ask about my Rhode Island Wedding DJ and Rhode Island Party DJ Guarantee!