Ellie Goulding Lights was released in North America on August 20, 2011. One year later it is finally at the top of the charts. Ellie Goulding Lights was the third slowest song to reach the Top 40 by a female artist. Ellie Goulding Lights took nineteen weeks to make it to #40 and the longest ever to reach the top five.
Ellie Goulding Lights Music Video
Elena Jane "Ellie" Goulding is a British singer-songwriter who has enjoyed significant success in the U.K. and finally in The USA and Canada. She has won many awards in the U.K. and achieved critical acclaim to match her popularity. The music video was filmed nearly two years ago before the release of the single "Your Song", a cover of the Elton John classic, "Lights" was released as a single months later. At one point it was not included in the album titled Lights and then the eventual EP Bright Lights in the U.K. The North American version does include the song on the album.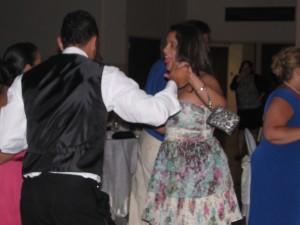 Ellie Goulding Lights Story
Ellie Goulding Lights received mostly positive reviews from critics. Horatia Harrod of The Daily Telegraph commented that the song is "threaded with dark thoughts, but set to an airy pop production bordering on polite. Her voice is the real star. She has the magical ability, not unlike her heroine, Björk, to sing with a sort of controlled tremulousness: her voice aches with vulnerability but never breaks." The Guardian reviewer Johnny Dee described the song as "a welcome return to her patented folky-pop-with-some-tasteful-drum-and-bass-wobble sound". Genevieve Koski of The A.V. Club was also positive of the song, giving it an A− and praising the song's "organic-sounding" production and Goulding's "ethereal, restrained" vocals, while Steven Hyden of The A.V. Club gave it a C, claiming that Goulding sounds too "restrained" and "aloof to the point of emotional constipation".[15] About.com's Bill Lamb rated the song three-and-a-half out of five stars, calling it "a pleasing, catchy slice of electro-pop" and noting that "Goulding's voice has an edge of sadness and vulnerability that sets the song apart from standard dance pop", but concluded, "In a pop music world dominated by distinctive vocalists, it is too easy for a song like 'Lights' to feel polite and get lost in the shuffle."[
Professional DJs can play Ellie Goulding Lights in many different situations since it matches several genre and demographics.