Tom Jones Hit or Miss is being rereleased from the Spirit In The Room album of 2012. It is amazing to me that Tom Jones is till churning out music after all these years! For those who don't know, Tom Jones was releasing music in the early 60's, like 1964. He seems to get grittier as he ages, when most artists are mellower with age.
Tom Jones Hit or Miss Music Video
The Tom Jones Story
Sir Thomas John Woodward, OBE (born 7 June 1940), known by his stage name Tom Jones, is a Welsh singer. He became one of the most popular vocalists to emerge from the British Invasion. Since the mid-1960s, Jones has sung nearly every form of popular music – pop, rock, R&B, show tunes, country, dance, soul and gospel – and sold over 100 million records.
Jones has had thirty-six Top 40 hits in the United Kingdom and nineteen in the United States; some of his notable songs include "It's Not Unusual", "What's New Pussycat", "Delilah", "Green, Green Grass of Home", "She's a Lady", "Kiss" and "Sex Bomb".[1][2]
Having been awarded an OBE in 1999, Jones received a knighthood from Queen Elizabeth II for "services to music" in 2006. Jones has received numerous other awards throughout his career, including the Grammy Award for Best New Artist in 1966, an MTV Video Music Award in 1989 and two Brit Awards – winning Best British Male, in 2000, and Outstanding Contribution to Music, in 2003.
Tom Jones with Art of Noise performing Kiss
In 1988, English synthpop group Art of Noise released a cover of the song, featuring Tom Jones on vocals. The song became the band's biggest hit to that point, reaching number eighteen on the U.S. dance charts and number five on the UK Singles Chart, higher than the original in that country. The guitar and horns break in the middle of this cover musically references the themes to Dragnet and Peter Gunn (two songs the Art of Noise covered with much commercial success) as well as their own breakthrough hit, "Close (To the Edit)" and "Paranoimia", their 1986 collaboration with Max Headroom. This cover was later included as part of an episode of the series Listed on MuchMoreMusic, which was on the Top 20 cover songs. It can also be heard during the main title sequence of the movie My Stepmother Is an Alien. Tom Jones later recorded a version of the song for his 2003 Reloaded: Greatest Hits album.
Tom Jones She's A Lady Live
"She's a Lady" is a song written by Paul Anka and performed by Tom Jones, and released in 1971. In the United States (released by London imprint Parrot Records), it is Jones' highest-charting single to date peaking at #2 on the US Billboard Hot 100 and #4 on the US Billboard Easy Listening chart. In Canada, the single reached #1 on the RPM 100 national singles chart. Paul Anka's recording of the song was released on his album Paul Anka '70s (RCA 4309, 1970)
Tom Jones It's Not Unusual
The fake screams of the girls are hysterical!
"It's Not Unusual" is a song written by Les Reed and Gordon Mills, first recorded by a then-unknown Tom Jones after having first been offered to Sandie Shaw. Jones recorded what was intended to be a demo for Shaw, but when she heard it she was so impressed with Jones' delivery that she declined the song and recommended that Jones release it himself. The record was the second Decca single Jones released, reaching number one in the UK charts in 1965. It was also the first hit for Jones in the US, peaking at #10 in May of that year. The single was released in the US on the Parrot label and also reached #3 on Billboard's easy listening chart. Jones used this song as the theme for his late 1960s-early 1970s musical variety series This Is Tom Jones. It has since become Jones' signature song.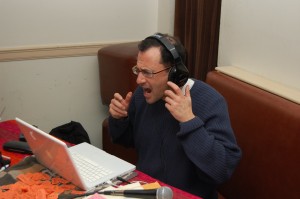 Like I said, I am amazed he is still pumping hard-hitting, powerful music after all these years. Tom Jones Hit or Miss will probably not be a hit but that does not take from its value or importance.  Sales and radio airplay are just one measurement of music and its success or failure. Tom Jones Hit or Miss shows Tom Jones is still a rocker and is alive and well!
DJ Mystical Michael Rhode Island DJ & Boston DJ
973.908.8147