The latest information about music's connection to mental power, wellness, and creativity emphasizes the importance of the art form: it should be an educational priority. The current federal education act produces both positive and negative outcomes for the arts in public schools. Music education advocates say they need strong support from grass-roots movements and local communities.
The Importance of Music Education for Kids
"Parents need to understand that they need to be proactive in this process and not reactive," says Scott McCormick, founder and CEO for the National Association of Music Parents (AMP). "[School board meetings] are where the decisions are made and the discussions begin to happen, where budgets are looked at and talked about and things are said, where people have to be present on a regular basis to hear those things. Then, rally the troops before it becomes an issue."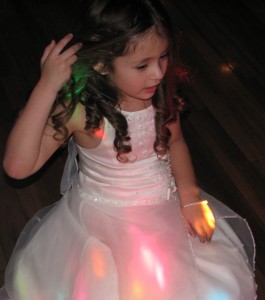 The Elementary and Secondary Education Act was originally adopted in 1966. Since then, every presidential administration has reauthorized it, but put its own twist on it. The Bush Administration renamed it the No Child Left Behind (NCLB) act in 2002. Their twist was to put more emphasis on testing and accountability. Currently, the act lists music and the arts as core subjects. This is a positive breakthrough in education reform.
"There have been aspects of NCLB that are beneficial for arts education," says Marcia McCaffrey, president elect for State Education Agency Directors of Arts Education (SEADAE). "For instance, indicating that arts is a core content area and should therefore be available to all students. [But] you can't say that's true for the entire nation. Some of our students who need the arts the most to be successful are the ones who are not getting it."
Problems arise when public schools follow the strict guidelines of adequate yearly progress (AYP), and are subjected to state and federal testing and accountability. This serves as a basis for all federal funding. Currently AYP only measures math and reading skills and public schools have no incentive to test other subjects. This can be unfavorable for the non-tested subjects such as the arts and music. The NCLB assessments and funding process change how administrators and teachers approach arts classes in regard to professional development and scheduling. When nationwide budget cuts take place, the funding for non-tested subjects are affected first, especially in low-income school districts.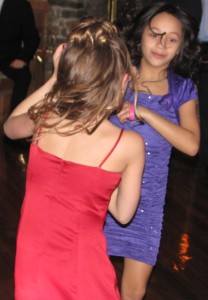 This year the US Department of Education granted various state waivers for NCLB that give more flexibility with federal funds and provide an opportunity for states to redefine their adequacy programs. As Democrats and Republicans continue their struggle over the proper role of the federal government in education, the Obama administration has relieved more than half the nation's schools from central provisions of NCLB in a short amount of time.
"The way we're going to get better is to have community arts organizations, providers of supplemental arts instruction, certified arts teachers, and certified teachers in other content areas come together to talk about and show that they value the arts in education," McCaffrey says.
The National Association of Music Merchants (NAMM) has partnered with the National Association for Music Education (NAFME) on what is known as the SupportMusic Coalition. Together they are arming the grassroots with the information and tools they need to make a case for supporting local music programs.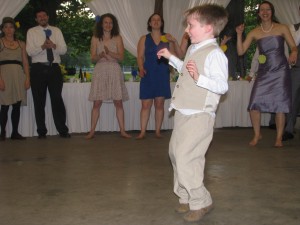 "When parents understand the value of critical thinking, cooperation, creative visioning, collaboration, and developing positive work ethics, they will almost insist that a child be a part of that program," says Conn-Selmer vice president of education Dr. Tim Lautzenheiser, at a SupportMusic Coalition teleconference. "And there's no other part of the school curriculum that does this better than music."
The coalition is designed to inform parents on national statistics and research, laying out the intrinsic value and economic arguments for music education. Educators stress that they can't achieve change and progress by themselves. They need help from the public.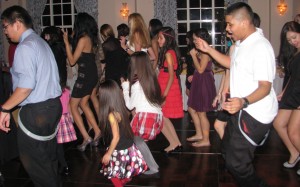 "The Support Music Coalition supports grass-roots advocacy and we're working to keep music and arts education strong in communities everywhere, so every child has a chance to learn music and the arts as part of the core curriculum. Together we're working to keep music education strong," says Mary Luehrsen, NAMM director of public affairs and government relations.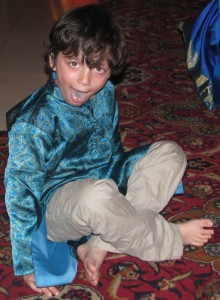 Participation and support are crucial for success. AMP is another nonprofit organization designed to assemble parents of school-aged students and bring about a national movement beginning at the local level.
Wondering how to get involved? There are many ways. Success depends on the involvement of concerned parents and the public. Learn how to rate your school, build your case, and develop effective advocacy strategies at www.SupportMusic.com. Be heard and achieve meaningful results on the local and national level by becoming a member of AMP at www.AMParents.org.
"[Even] for a parent whose child is going to be a doctor or a lawyer, the spin-off benefits [from music education] that the child develops in the habits of life skills, just can't be denied," Lautzenheiser says. "If anybody does their research and is able to connect that information to parents, I think our numbers will go up, I think our programs will remain strong, and I think administrators across the country will find a way for us to exist. So, that's why it's important for us to hang together rather than separately."
via No Child Left Behind | Making Music Magazine.
No Child Left Behind
by Avery Galek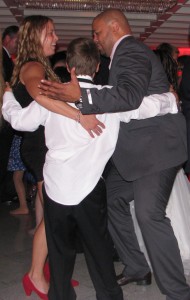 Music and music education are so critical to the appreciation and creation of music. Humans need music and no better time to start than early childhood. I invite us all to support local music and art programs and school funding for music and art.  We all need to get involved and make sure all children get the opportunity to learn and appreciate music as part of a healthy lifestyle.Balnce doe snot just happen magically as an adult, it begins in early childhood. Music is too important to ignore, too important. Making Music Magazine has great articles and resources for musicians, listeners and dancers about music and its impact in our lives. Any Multicultural DJ knows this and is actively engaged in  music for all generations.
DJ Mystical Michael Rhode Island DJ & Boston DJ
973.908.8147