Tag Archives:
Sutton MA DJ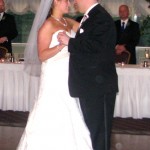 This gallery contains 38 photos.
Saturday night was a really fun wedding in Sutton, Massachusetts. I love being wedding DJ for really awesome couples. This particular bride and groom really care about each other, and he has two really great daughters that were so much fun, very mature for 10 and 13-year-olds. Every fun Massachusetts wedding DJ understands that an excellent wedding DJ is more than just mixing great music.
Fun Massachusetts Wedding DJ at Pleasant Valley Country Club Sutton, MA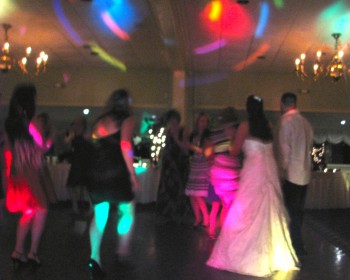 The wedding was held at Pleasant Valley Country Club in Sutton, Massachusetts where the bride works.
The bride and groom added some really fun elements to their wedding. This was the first time at any of my weddings that included a Jimmy Fallon lip-synched competition! The bride, groom and then the groom with a bunch of his friends each performed a lip-synch to a song that we picked out in advance. The groom did his lip sync first and chose "Alone" by the group Heart. The bride followed that up with her lips sink which was "Friends in Low Places" by Garth Brooks.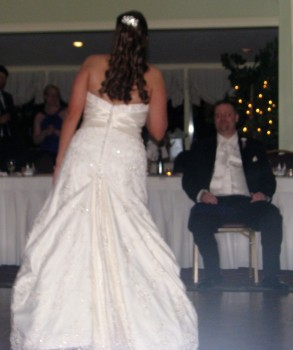 Then the groom, the groomsmen and a bunch of his buddies, all took off their sport coats, ties and dress shirts to expose they were each wearing a superhero T-shirt underneath much to the surprise of the bride and everybody else! The song that they choose to do learn the lip-synch to was "I Want It That Way" by the Backstreet Boys, it was hysterical! Neither of the groom's daughters had any idea they were going to do this at all, they were so excited. Everybody in the whole room was laughing throughout the entire competition.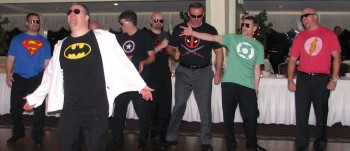 I know this is corny, but I really do enjoy getting to know the bride, the groom, their family and friends. I think every fun Massachusetts wedding DJ would agree that the most enjoyable part of the wedding is the people themselves. Saturday night was no exception, many great and fun people.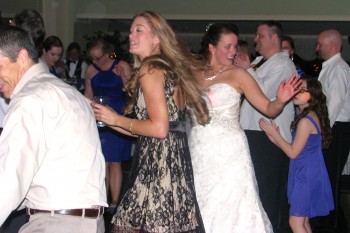 DJ Mystical Michael Rhode Island DJ & Massachusetts DJ
Ask about my Rhode Island Wedding DJ and Rhode Island Party DJ Guarantee!