This week's DJ music chart again has Katy Perry "Dark Horse" as Number 1 song. The rest of the top five in order, Lorde "Team", Ellie Goulding " Burn", One Direction "Story of My Life" and OneRepublic "Counting Stars".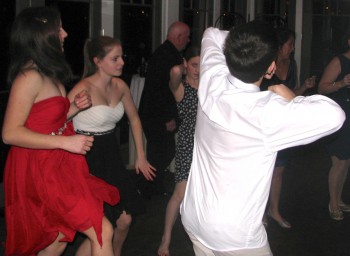 DJ Music Cart – 2/25
DJ Music Chart Featuring A Great Big World
A Great Big World is an American two-member musical group from New York made up of singers and songwriters Ian Axel and Chad Vaccarino and signed to Epic Records. The group is best known for their singles "This Is The New Year" which was performed by the cast in an episode of Glee and reaching the Billboard Mainstream Top 40 Chart in May 2013 and by their international hit "Say Something" particularly after recording it as a duet collaboration with Christina Aguilera.
The group went on national tour and performed as the openers for Ingrid Michaelson, Matthew Morrison (Glee), and Five For Fighting. The group re-branded themselves in 2012 which is when they took the official name A Great Big World. They released a six-song EP after obtaining funding from the crowdsource funding website Kickstarter. In 2013, the group's song This Is The New Year was performed by the cast in an episode of Glee. The song was also licensed to various television networks and was used as the theme song for MTV's I Used to Be Fat as well as being featured on The Amazing Race, ESPN, One Tree Hill, and Good Morning America.

"Say Something" is a song by American pop duo A Great Big World, released as the lead-single from their debut album, Is There Anybody Out There? (2013). Originally being released as a solo single from band member Ian Axel's solo album This Is the New Year in 2011, the song was released as a single by the band on September 3, 2013, via Epic Records. Following its usage on American reality TV show So You Think You Can Dance, the track gained attention from singer Christina Aguilera, who wanted to be featured on the song. Quickly afterwards, Aguilera appeared on the re-recorded version of "Say Something", released on November 4, 2013.
Composed by Ian Axel, Chad Vaccarino and Mike Campbell, "Say Something" is a downtempo indie pop piano ballad which talks about a breakup, where the lover is implored to make a statement that could potentially reverse plans, with the singers expressing humility, sadness and regret. In the single version with Aguilera, she plays a ghost of the lover to whom the song is addressed as she traces the steps of the lead vocal. The song was critically praised for its powerful lyrics, the emotional composition and Aguilera's vocal delivery.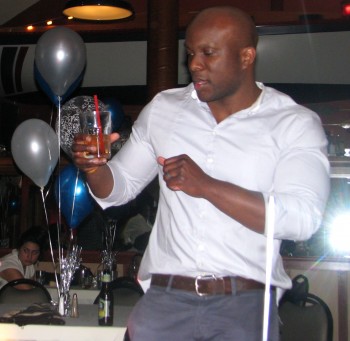 "Say Something" did not sell significantly until the re-recorded version was available; it debuted at number 16 on the Billboard Hot 100 chart after A Great Big World and Aguilera performed the song on The Voice, while eventually peaking at number 4. It also topped the Australian charts, becoming their first number-one single (and Aguilera's third) and reached the top-ten in most countries. A music video was released on November 19, 2013. It features the trio singing as people "act out the heartbreaking lyrics." To further promote "Say Something", A Great Big World performed the track on The Voice and at the American Music Awards of 2013 with Aguilera.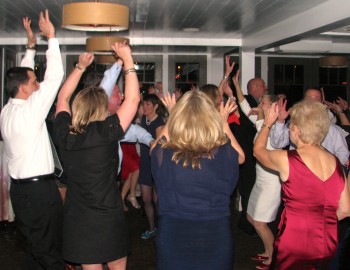 What is your favorite song on The DJ Music Cart this week?  Did you know members of A Great Big World met as New York University (NYU) students?
DJ Mystical Michael Rhode Island DJ & Boston DJ
Ask about my Rhode Island Wedding DJ & Rhode Island Party DJ Guarantee!