A refreshing and more intimate ABBA Happy New Year Song for professional DJs and listeners.
ABBA Happy New Year Song Music Video
It is a treat to hear a New Year's song that is not about drinking and partying exclusively like ABBA Happy New Year Song. For me, the passing of the years has been a period of reflection. I have found it interesting that ABBA has made a career of writing songs that have more to them than meets the ear at first listen with positive, cheerful tones. In some ways, similar to how Elton John and Bernie Taupin blended often dark or reflective lyrics to melodies acceptable for popular airplay and sales.
ABBA was a Swedish pop group formed in Stockholm in 1972, comprising Agnetha Fältskog, Björn Ulvaeus, Benny Anderssonand Anni-Frid Lyngstad. ABBA is an acronym of the first letters of the band members' first names and is sometimes stylized as the registered trademark ᗅᗺᗷᗅ. They became one of the most commercially successful acts in the history of pop music, topping the charts worldwide from 1972 to 1982. They are also known for winning the 1974 Eurovision Song Contest, giving Sweden its first victory in the history of the contest and being the most successful group ever to take part in the contest.
ABBA has sold over 370 million records worldwide and still sells millions of records a year, which makes them one of the best-selling music artists of all time. ABBA was the first pop group to come from a non-English-speaking country that enjoyed consistent success in the charts of English-speaking countries, including the UK, Ireland, the U.S., Canada, Australia, New Zealand, and South Africa. The group also enjoyed significant success in Latin American markets, and recorded a collection of their hit songs in Spanish.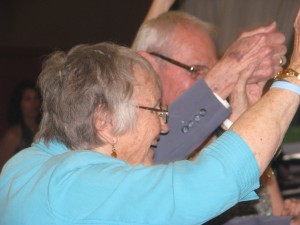 Happy New Year's to all!