As a Rhode Island DJ with a diverse, Multicultural DJ Music library, I get asked often to play "World Music". Of course, I know what the person requesting World Music wants to hear most of the time but the name World Music may not be applicable or respectful anymore. Let's take a look at the roots of the genre World Music and if it is something that needs to change in a multicultural world like we haver today; Uganda, Mumbai, Turkey and Tibet do not feel like foreign, "exotic" nations as they did before the internet and You Tube took hold of the world do they?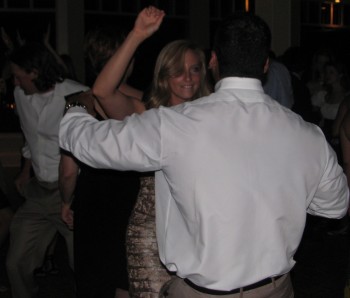 Samite - Mountains Of The Moon
What Is World Music?
I wish I had a dollar for every time I am asked "What is World Music?". It is probably my most frequently asked question.
To a lot of people I know, the term "World Music" conjures up images of men in loincloths, banging on clay gourds in Africa. Or something like that. A style of music that is particular to a specific, usually non-Western culture.
Buddha Bar, World Music and Global Lounge Mix
Buddha Bar & Global Lounge Mix

- DJ Mystical Michael
And to an extent, they are right. World Music is, to over-simplify, music from around the world. Sounds that reflect a particular culture through the use of geographically-specific musical structure, instruments, and in some cases, lyrics that also reflect a cultural or social reality.
In some cases, World Music an be as simple as pop music with lyrics in a language other than English. What does the linguistic approach Francis Cabrel takes — his pronunciation, his turns of phrases — say about the French language? What does his style reflect about the development of the French chanson since the early part of this century?
Or, most commonly assumed, World Music can be a musical style completely rooted in a culture apart from our own respective ones. To me, someone who has grown up in white, middle class Canada, Native American music opens the doors to a rich social and musical history — even though many of the performers, like Buffy Sainte-Marie and Robbie Robertson, are from the same country as I. And when the music is performed by an artist completely outside the Western realm, someone like Youssou N'Dour, it is practically impossible to separate the perfomer from the culture he or she comes from.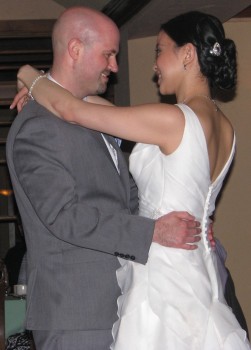 Sometimes musical styles and cultures start to mix. This is when things get interesting. In general, music utilizing a wide range of cultural instruments and styles is called World Fusion or World Beat. Peter Gabriel made World Beat a household term when he founded Real World Records, a label that supports and distributes the work of many World artists. It really doesn't matter where an artist is from or what his or her background is — if a performer uses different ethnic influences that are obvious in the sound of the finished work, that's World Music. Inside World Music
World Music Dictionary Definition
world music

n.

Music from cultures other than those of Western Europe and English-speaking North America, especially popular music from Latin America, Africa, and Asia.
The American Heritage® Dictionary of the English Language, Fourth Edition copyright ©2000 by Houghton Mifflin Company. Updated in 2009. Published by Houghton Mifflin Company. All rights reserved.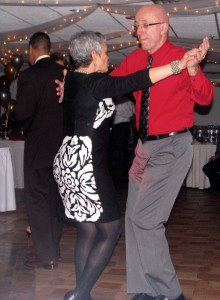 What Is World Music?
ABSTRACT:  World Music is the currently popular alternative for terms such as primitive, non-Western, ethnic and folk music.  It has come to the forefront by its use in commercial and academic circles.  With the growth of worldwide systems of communication and commerce, music librarians will feel increasing demands for materials characterized as world music.
            World music means different things to different people, making it difficult to define.  One thing is certain–we see more of it coming into our music libraries every day and "we know it when we hear it!"
World music might best be described by what it is not.  It is not Western art music, neither is it mainstream Western folk or popular music.  World music canbe traditional (folk), popular or even art music, but it must have ethnic or foreign elements.  It is simply not our music, it is their music, music which belongs to someone else.
A review of the literature shows that "world music" is a relatively recent term, and one appearing in ever wider contexts.  Only since 1989 has the Music Index given a cross reference for the term, one which directs us to see "ethnic music," "folk music", and "popular music–styles".  This seems to imply that world music is a large category, which encompasses ethnic music, folk music, and certain popular styles with non-Western elements.  The fact that the term only gets a cross-reference suggests that Music Index has not yet fully accepted it as a subject.  The Library of Congress Subject Headings do not use the term at all.  What, then, is world music? By Carl Rahkonen                        What Is World Music
Sukhwinder Singh and Sapna Awasthi - Chaiyya Chaiyaa - Dil Se
The term 'world music' is outdated and offensive
Its original intention was to help promote non-western musicians. But now it is just putting them in a ghetto• Ian Birrell will be taking part in a Guardian Open Weekend session on Sunday 25 March, discussing music's global revolutions with Fatoumata Diawara, Ian Anderson, Johan Hugo and DJ Abrantee.
It is 25 years since the concept of world music was created by enthusiasts in a north London pub. Perhaps it made sense then, as a marketing device to promote the sounds of the world that were lost in record shops and on the radio. But not now. Not in this mixed-up, messy and shrunken world. It feels like an outdated and increasingly offensive term.
For a start, it implies cultural superiority. Artists from America and Europe tend not to get stuck in the world section, just those that don't speak English or come from "exotic" parts of the world. They can be consigned safely to the world music ghetto, ignored by the mainstream and drooled over by those who approach music as an offshoot of anthropology.
Of course, even Fela Kuti made music that owed as much to America as to his native Nigeria. But how does this label make any sense now, when you have western bands such as Tuneyards relying on African grooves while artists such as D'Banj and Buraka Som Sistema destroy the concept with each track they release? Or when you hear samples from all over the world in clubs?
Or indeed, when a very British singer and a bassist from one of America's biggest rock bands join forces with Fela's drummer and singers from Mali and Ghana, as on Damon Albarn's latest project Rocketjuice and the Moon? This band emerged from Africa Express, an organisation I helped to found seven years ago to break down the ghetto walls. Among those joining Albarn, Flea and Tony Allen on the album is M.anifest, a Ghanaian rapper who lives in Minnesota and often performs with M3nsa, a fellow countryman who lives in north London, with a British teacher as their DJ.
Should this be filed under world music? The Guardian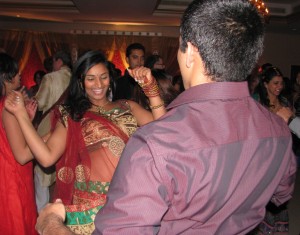 Musa Dieng Kala - Mawahibou
World Music, The Genre Dear America, you are doing it wrong!
US music industry is the most matured industry as I understand, but juvenile when it comes to classifying music. The American nomenclature of musical genre is what I have been constantly struggling to grasp. Basically, the system address all aspects, Explores the music and their roots, period, flavor etc, in every possible direction. But whenever I encounter a situation where I need a chose a genre for my music, it is not an easy job, if not impossible.Earlier, I started to select World as my genre for Indian flavor music. And.. yeah! its International at times. But I am yet to understand the difference between a World Beat and Fusion. I wanted to make it asInstrumental for convenience. But that doesn't seem to work.A common man from East is unlikely to understand 'Classical' as 'Western Classical', 'Fusion' as 'Jazz Fusion', for examples. Because, every country, especially countries like India, has great heritage of music and 'Classical Music' would always mean something to them.

When I read a page from All Music saying 'Blues is about traditional and personal expression', I wondered myself. "Oh! Blues is about personal expression too, like Rock". I know this is funny. And so the definition too. And, I never find it reasonable when I read something like '… generally a three chord progression…'

Every country has Classical, Easy Listening, Children, Holiday, Folk and Film Score. For me, the most obscure genre is Bollywood and I never understood it technically.

The genre 'Ethnic Jazz' is an American perception of an exotic style. It has doesn't give a clue about to a non American. The entire system sees music as American and World. The problem is, music doesn't fit in such clear-cut suites. Its a fun that my recent release is named under different genres on different portals. At least, an artist from West should be able to say what he or she produces. They may abhor saying "I make world music".  Gokul Salvadi

Fun-Da-Mental - Ja Sha Taan (Transglobal Underground Karachi Deathcult Mix)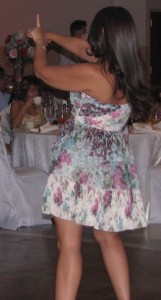 How to define the broad genre of world music
By Alex Case-Cohen
The month of October brought a cultural twist to Ambient Transience.  I dedicated three shows to various factions of "world" music.  To me, the term is vague and somewhat offensive; in general, it signifies musical themes from non-western cultures, eliciting sounds distinct from what we would typically hear in the West.  World music is infinitely broad; its strange to me that Chinese folk music can be considered in the same genre as African Mbira music, but so is the Western process of definition and categorization. Granted, each show possessed only a small taste of each culturally distinct genre, and it was necessary for me to lump together regions and ethnicities that are completely opposite to each other. I chose an Asian theme for my first show in October; the majority of the music came from Japan with such influential ambient artists as Tetsu Inoue with Ambient Otaku, and Yukari fresh.  Some Chinese choices included Monolake, Liu Fang; Chinese ambient draws on traditional Folk music while incorporating contemporary trends in electronic sounds. The following show brought songs from Africa. Again, my two-hour time slot did not allow for an extreme clarification of the various genres existing in the diverse continent.  From northern Africa came distinct Islamic influences, for the region is dominated by the religion; Orchestre Du Jardin Du Guinee and Ali Farka Toure exhibit stylistic tendencies out of MENA (Middle East and North Africa).  Mbira, out of Nigeria and Kenya, utilizes the finger piano to create distinctive rhythm in the music.  Thomas Mapfumo and Toto Bona Lakua are among the many that represent this musical variety. The following week brought music from my favorite region: Latin America.  Both Central and South America incorporate a vast array of people, cultures, languages, and musical types.  I used indigenous folk songs from Atahualpa Yupanqui with incredible wind instruments, and looked at the Brazilian band Os Mutantes which greatly influenced the American Progressive Rock movement.  Another theme I touched on was Nueva Cancion where various musicians produced songs of peaceful protest against the tyrannical regimes of the 1960s and 1970s. Although I've never set foot in Asia, Africa or South America, researching the musical genres from these regions has greatly intrigued me.  One day, I hope to explore such diverse and interesting regions in order to create my own definition of "World" music. Ambient Transience airs every Thursday from 12-2 a.m. University of Kansas Radio
Keola Beamer - Ku'u Lei Awapuhi
Does Hawaiian Music qualify as World Music?
World Music Party Mix by DJ Mystical Michael
World Music Party Mix

- DJ Mystical Michael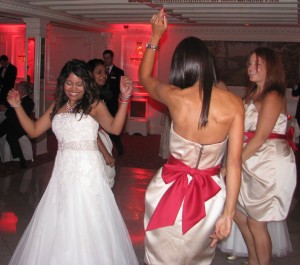 What are your favorite artists fro around the globe? Do you fid the term World Music offensive?
DJ Mystical Michael Rhode Island DJ & Boston DJ
Ask about my Rhode Island Wedding DJ & Rhode Island Party DJ Guarantee!