I remember when I heard Jessie J Price Tag for the first time last year around this time. I was prepping for a professional DJ gig in Philly that was a benefit for kids. I try to do at least one gig a month that supports organizations working to make this a better place for all of us. It is hard for me to say no, since I was a counselor and social worker for almost twenty years, especially if it has to do with children. Besides, what is more fun than being a DJ for a kids event?  I made sure I listened to all my tracks to be certain I would know what mixes well with what. Kids can be supportive but when it comes to music, they are very specific in their wants and needs and they are not shy about asking or demanding.
As soon as I arrived at the event with my professional DJ equipment still in my hands, the event organizer came over to greet me with a a pack of young girls trailing behind her. She inrtoduced the girls to me and they could not be quiet long enough for me to hear what they were trying to ask me. When they calmed down so I could hear them, these two adorable girls kept begging me and made me promise to play Jessie J Price Tag for them. I was very surprised because Jessie J Price Tag had not made it to mainstream popularity yet and they were only about ten years old.
Jessie J Price Tag Music Video
I promised them I would play Jessie J Price Tag and I did. Of course twenty minutes after I played the song, they asked for me to play again and then thirty minutes later for a third time. The thing about being a professional DJ at an event or party for kids, is you have to break the once an event rule for songs. They will not leave you alone till they break you down and get you to agree. How can you say no to them if they keep comig over with such excitement and enthusiasm?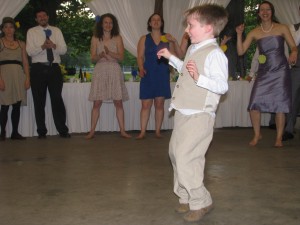 Besides, it is getting harder and harder to find songs to play for young kids that have lyrics that are not made for teens or adults. In this case, Jessie J Price Tag is about not worrying about money and to dance to forget and not be so serious. A message we all need to hear every ow and then.
Jessie J Price Tag Lyrics
[Jessie J]
Okay, Coconut man, Moon Heads and pea
You ready
Seems like everybody's got a price,
I wonder how they sleep at night.
When the sale comes first,
And the truth comes second,
Just stop for a minute and
Smile
Why is everybody so serious?
Acting so damn mysterious?
Got your shades on your eyes
And your heels so high
That you can't even have a good time
[Pre-chorus:]
Everybody look to their left (yeah)
Everybody look to their right (uh)
Can you feel that (yeah)
We're paying with love tonight
[Chorus:]
It's not about the money, money, money
We don't need your money, money, money
We just wanna make the world dance,
Forget about the price tag
Ain't about the (uh) Cha-Ching Cha-Ching
Ain't about the (yeah) Ba-Bling Ba-Bling
Wanna make the world dance,
Forget about the price tag.
[Jessie J]
We need to take it back in time,
When music made us all unite!
And it wasn't low blows and video hoes,
Am I the only one getting tired?
Why is everybody so obsessed?
Money can't buy us happiness
Can we all slow down and enjoy right now
Guarantee we'll be feeling alright
[Pre-chorus]
[Chorus]
[B.o.B]
Yeah yeah
Well, keep the price tag
And take the cash back
Just give me six strings and a half stack
And you can, can keep the cars
Leave me the garage
And all I, yes all I need
Are keys and guitars
And guess what, in 30 seconds
I'm leaving to Mars
Yeah we leaving across
These undefeatable odds
It's like this man
You can't put a price on a life
We do this for the love
So we fight and sacrifice
Every night
So we ain't gonna stumble and fall
Never
Waiting to see a sign of defeat
Uh uh
So we gonna keep everyone
Moving their feet
So bring back the beat
And then everyone sing
It's not about the money
[Chorus 2x]
[Jessie J ‒ Outro]
Yeah yeah
Oh-oh
Forget about the price tag