As a Rhode Island Holiday DJ, I get excited every year when the calendar turns to November. To me, this means Holiday Parties are on their way! As a Rhode Island Holiday DJ, Holiday parties are one time during the year with a specialized script or playlist. The rest of the year for Weddings, Birthdays, Reunions, Anniversaries, Sweet Sixteens, Graduations and all other parties, the playlist is determined by the event and its planners. the Holiday parties only choose from songs that make sense for one month a year.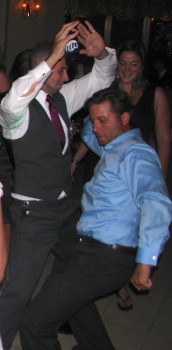 Rhode Island Holiday DJ – Planning a Holiday Party for Your Office or Company in Providence, Rhode Island
Providence RI is the Ideal City in Which to Celebrate the Season — Just Get Out of the Office and Head Downtown
It's the festive time of the year again, and you want to celebrate the season with your co-workers? Don't make the mistake of hosting the party in your office! Providence has a bevy of excellent restaurants, theaters, and museums, which are a much better choice for any seasonal gathering! When planning your company holiday party, research the great locations outside of 
the office
 if you truly want your coworkers to celebrate the season. Who can have fun in a cubicle? No one, that's who!Have you ever seen the 
holiday party
 scene right in the beginning of Bridget Jones Diary when Bridget is wearing a silver tinsel headpiece and warbling some bad 
karaoke
 while standing on a desk? How about the scene during Seinfeld when Elaine busts a move in front of her co-workers only to be mortified later when her co-workers no longer respect her after seeing her bad dance moves? What about all the scenes during the Office when Michael does his best to host holiday parties at the local restaurant to the complete disdain of his employees? Don't let this mortification happen to you or your office mates.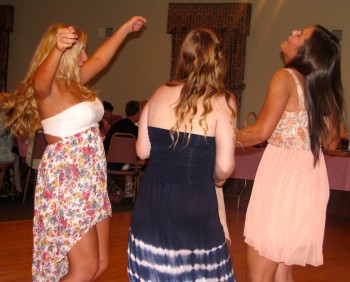 The best bet is to choose somewhere tasteful, yet fun. If you are the restaurant types, book a table for everyone at one of the restaurants in downcity Providence. McCormick and Schmicks might have great seafood, but Trinity Rep has great beer. Make the decision based on the personality of your coworkers. Sure, your coworkers are not your friends, but that doesn't mean you can't enjoy a drink together… just don't get sloppy drunk whatever you do.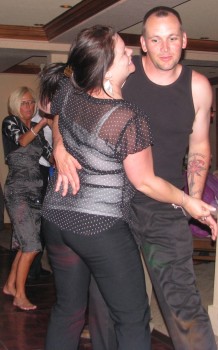 Next, why not do something out of the ordinary? Book a block of tickets at Trinity Rep or the Black Rep to enjoy some great live theater and give everybody something new to talk about at the water cooler the next week. Trinity hosts the Christmas Carol, which is a great take on a traditional favorite, and it doesn't cost must more than a fancy dinner. Or take the whole crew to the RISD art museum and enjoy the new Dale Chihuly exhibit. Grab a cup of coffee afterward and Tazza and enjoy the newest installment of the Providence Art Windows by wandering through the downtown streets. A little dose of culture never hurt anybody.
So, despite this advice, you're still insisting that you want to plan a holiday party in your office? Ask everyone in the office to bring his or her favorite dish and host a holiday potluck in your conference room. Similarly, ask several of your co-workers to make music playlists for the event. Come up with fun games, and not the lame typical games either. Maybe you could design a silly office scavenger hunt that involves other offices in your building? Ditch the lame gift exchanges in lieu of gift certificates to local venues. Watch an episode of the Office and do exactly the opposite of what Angela does when she is planning holiday parties for the office.
Vist Moira Richardson Profile: Moira Richardson
Moira Richardson: A freelance writer living in Providence, Rhode Island, Moira Richardson is a regular magazine contributor. When she is not writing, Moira is often found making jewelry, teaching classes, or playing the accordion.
What great ideas do you have for the Rhode Island Holiday DJ?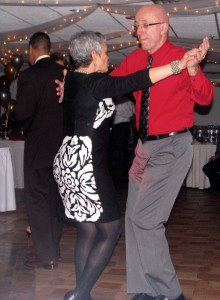 DJ Mystical Michael Rhode Island DJ & Boston DJ
Ask about my Rhode Island Wedding DJ & Rhode Island party DJ Guarantee?