I always enjoy teen parties as a Rhode Island DJ. They are full of energy, excitement and fun.  If you add a fun family to the teens like a Quinceanera, it is the recipe for a really fun night!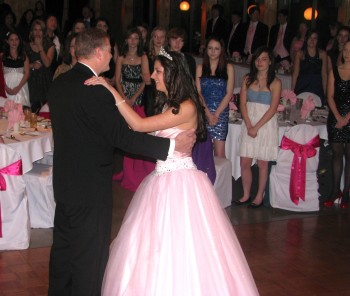 Rhode Island DJ Fun Quinceanera
For those who do not know what a Quinceanera is, I am posting some info from around the internet.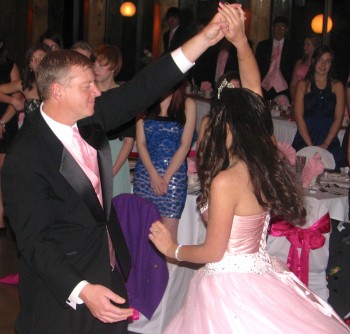 Quinceañera (pronounced: [kin.se.aˈɲe.ɾa]; feminine form of "fifteen-year-old"), also called fiesta de quince años,fiesta de quinceañera, quince años or simply quince, is the celebration of a girl's fifteenth birthday in parts of Latin America and elsewhere in communities of people from Latin America. This birthday is celebrated differently from any other birthday, as it marks the transition from childhood to young womanhood. The celebration, however, varies significantly across countries, with celebrations in some countries taking on, for example, more religious overtones than in others.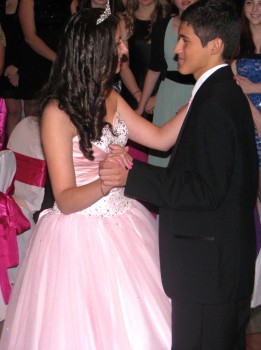 In the United States the tradition of La Quinceañera, also known as the XV has been adopted primarily in cities with an extensive Hispanic population. The planning for the quinceañera starts 12 to 18 months in advance. The ceremony and the venue determine the date of the event. The parents of the quinceañera will look for sponsors or "padrinos" to help with the expense associated with the event. After securing the venue for the reception and the church for the ceremony, they must find a fun DJ or musical group "El grupo" and a photographer. In New York there are boutiques that specialize in renting the chamberlains for the event.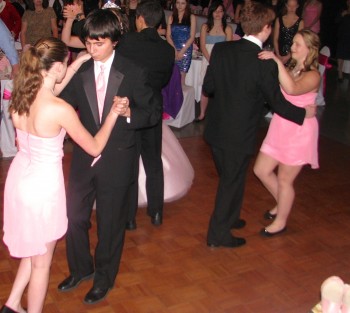 Rhode Island DJ Quinceanera Father-Daughter Dance Songs
A Father's Love ……………… Joe Wodarek
A Song for My Daughter ……………… Mikki Viereck
A Song For My Daughter ……………… Ray Allure
A Song For My Daughter  ……………… Steve Moser
A Whole New World  ……………… Peabo Bryson & Regina Belle
Because You Loved Me  ……………… Celine Dion
Blessed  ………………  Elton John
Boy Of Mine ……………… Traditional
Butterfly Kisses ……………… Bob Carlisle
Can You Feel The Love Tonight  ……………… Elton John
Daddy ……………… Beyonce
Daddy's Girl ……………… Red Sovine
Daddy's Girl  ……………… Peter Cetera
Daddy's Hands ……………… Holly Dunn
Daddy's Little Girl ……………… Al Martino
Daddy's Little Girl ……………… Kippi Brannon
Daddy's Little Girl ……………… Mills Brothers
Daughter of Mine ……………… John McDermott
De Nina a Mujer  ………………  Julio Iglesias
El Privilegio de Amar  ………………  Mijares y Lucero
Es Mi Nina Bonita  ………………  Tomas De San Julian
Father's Eyes  ……………… Amy Grant
Friends  ……………… Elton John
Have I Told You Lately ……………… Van Morrison
Have I Told You Lately  ……………… Rod Stewart
Hero ……………… Mariah Carey
How Do You Fall In Love  ……………… Alabama
I Hope You Dance  ………………  Lee Ann Womack
I Turn To You  ………………  Christina Aguilera
In My Daughter's Eyes ……………… Martina McBride
In Your Eyes  ……………… Peter Gabriel
Isn't She Lovely ……………… Stevie Wonder
Just The Way You Are  ……………… Billy Joel
Landslide  ……………… Fleetwood Mac
Lullaby  ………………  The Cure
Lullaby  ……………… Billy Joel
My Dad  ……………… Paul Petersen
My Father's Eyes  ………………  Amy Grant
My Girl  ……………… The Temptations
My Heart Will Go On  ……………… Celine Dion
My Special Angel ……………… Bobby Helms
Quinceanera  ……………… Thalia
Run for the Roses  ………………  Dan Fogelberg
Sunrise Sunset ……………… Soundtrack (Fiddler on the Roof)
Teach Your Children Well  ………………  Crosby , Stills & Nash
Thank Heaven for Little Girls  ………………  Gigi Soundtrack
The Men In My Little Girl's Life ……………… Mike Douglas
The Way You Look Tonight ……………… Tony Bennett
The Way You Look Tonight  ……………… Frank Sinatra
The Wind Beneath My Wings  ……………… Bette Midler
Through The Years  ……………… Kenny Rogers
Tiempo de Vals  ………………  Chayanne
Times of Your Life ……………… Paul Anka
Unforgettable …………… Natalie Cole
What a Wonderful World ……………… Louie Armstrong
Wind Beneath My Wings ……………… Bette Midler
Wonderful Tonight ……………… Eric Clapton
You Decorated My Life ……………… Kenny Rogers
You're My Hero  ………………  Teresa James
You're the Inspiration ……………… Chicago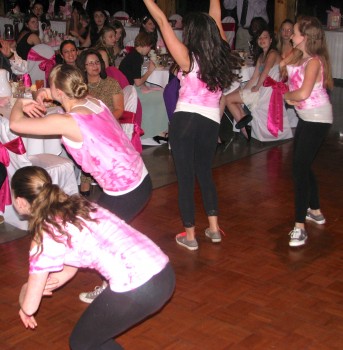 If going with a theme Quinceañera such as masquerade or renaissance then decorations matching that theme would be appropriate. Even if your party is not themed specifically you will not want decorations to clash alongside the colors of the dresses and outfits. Decorations can be as simple as table center decorations to as fancy and extravagant as balloons, streamers, and the whole nine yards. Music should be chosen according to personal taste, if you are playing music with profanity or cursing, it is at your own risk. Just think of the potential young children and elderly people present and try to imagine their reactions when choosing music. If possible, you may want to hire a DJ to play music and announce the birthday girl's entrance and other things.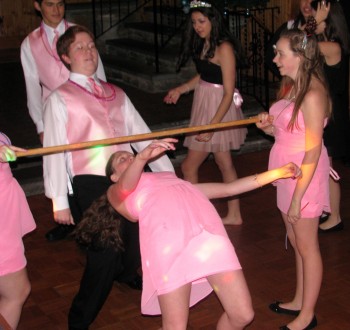 Rhode Island DJ Quinceanera Entrance Songs
Entrance of the couples, or Chambelanes and Damas – QUINCEANERA SONGS

Outkast – I Like the Way You Move
Amber – This is Your Night
Duff Punk – One More Time
Debbie Deb – When I Hear Music
Johnny O – Fantasy Girl
Kenny G – Sentimental
Richard Clayderman – La Mer
Raul D' Blassio – Melissa
Jennifer Lopez – Waiting for Tonight
Rupaul – Snapshot
Richard Clayderman – Balada Para Adelina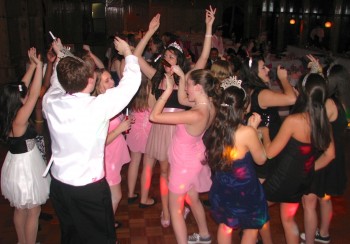 Grand Entrance of the Quinceañera – QUINCEANERA SONGS
Quinceañera (With Lyrics and Instrumental)
Moments in Love
Cancion a Papa
Bosson – One in a Million
Jill Subole – Supermodel
Jennifer Lopez – I'm Coming Out
Beauty and the Beast (Instrumental)
Raul D' Blassio – Corazon de Niño
Pretty Woman
Cinderella – Ten Minutes
Raul D' Blassio – Piano
Mariah Carey – Butterfly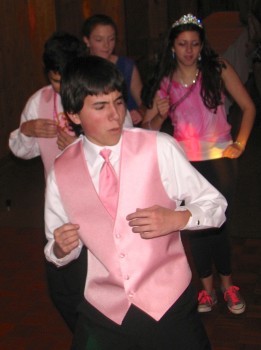 Disney Theme Songs – QUINCEANERA SONGS
Aladin
Sleeping Beauty
Cinderella
Beauty and the Beast
The Little Mermaid
Anastasia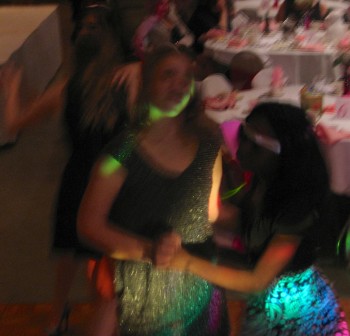 Alexandria's Quinceanera was held at J. Anthony's Italian Grill in Oxford, MA. They did a great job with the Quinceanera and the guests had a great time eating and dancing!
DJ Mystical Michael Rhode Island DJ & Boston DJ
Ask about my Rhode Island Wedding DJ & Rhode Island Party DJ Guarantee!