I have enjoyed creating song lists of song with titles of meaning so much I have continued. Todays list is Rhode Island DJ Songs of Joy, a collection of songs with "Joy" in the title. This week inspired by Thanksgiving, I posted Rhode Island DJ Songs of Peace and Rhode Island DJ Songs of Thanks. This particular list had some fun titles to work with like Sol Seppy "Injoy", Joni Mitchell " The Only Joy in Town", Lustral "Joy On A Stick" and Michelle Shocked "Shaking Hands (Soldier's Joy)" I intentionally left out the religious song "Joy To The World" typically played around Christmas time, since it will be in a Christmas Collection near the Holidays.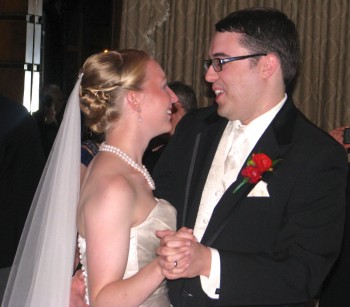 Rhode Island DJ Songs of Joy
Joy - Apollo 100

- Apollo 100
Apollo 100 was a short-lived British instrumental studio-based group that had a hit with the Johann Sebastian Bach-inspired single"Joy" in 1972.
The recording of "Joy" as performed by Apollo 100 is a nearly note-for-note remake of the arrangement of Jesu, Joy of Man's Desiring (but with modern pop music flourishes like percussion and bass) recorded by the British band Jigsaw on their 1970 debut album Letherslade Farm.
Their first single, "Joy", based on Bach's "Jesu, Joy of Man's Desiring", rose to number 6 on the pop singles chart in the US. None of their subsequent efforts were as successful, and they broke up in 1973. "Joy" has subsequently been featured in the soundtracks of the films Boogie Nights, One Day in September, and The 40-Year-Old Virgin.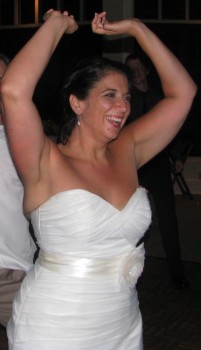 Ode to Joy - Ludwig Von Beethoven

- Beethoven
Enjoy Your Life - Chris Le Blanc ft. Liz June

- chris le blanc ft. liz june
Joy & Pain - Chris Richardson Feat. Tyga

- Chris Richardson Feat. Tyga
Enjoy The Silence - Depeche Mode

- Depeche Mode
"Enjoy the Silence" is Depeche Mode's twenty-fourth UK single, recorded in 1989 and released on 5 February 1990, it was the second single from the then upcoming album Violator.
It is one of the best known Depeche Mode songs, along with "Just Can't Get Enough", "People Are People", "Strangelove" and "Personal Jesus". It has been recorded by many other artists, including Tori Amos, Anberlin, Breaking Benjamin, Susan Boyle, The Brains, Failure, Hybrid, Keane, Lacuna Coil, Nada Surf, Susanna and the Magical Orchestra, and Tanghetto. Today, many people consider this as Depeche Mode's signature song.
Tears Of Joy - Faith Evans

- Faith Evans
Pride N Joy [Xtra Clean] - Fat Joe Feat. Kanye West

- Fat Joe Feat. Kanye West
Joy - George Winston

- George Winston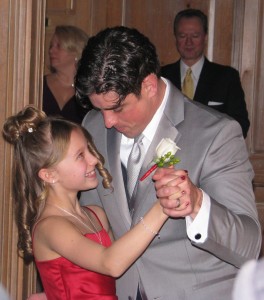 Enjoy Yourself - The Jacksons

- Jacksons
The Only Joy In Town - Joni Mitchell

- Joni Mitchell
Joy ride (Album Version) - The Killers

- The Killers
Joy on a Stick - Lustral

- Lustral
Pride And Joy - Marvin Gaye

- Marvin Gaye
"Pride and Joy" is a 1963 single by Marvin Gaye, released on the Tamla label. The single, co-written by William "Mickey" Stevenson, Gaye and Norman Whitfield, and produced by Stevenson, was considered to be a tribute to Gaye's then-girlfriend, Anna Gordy.
The song was also the third straight (and last) single to include Martha and the Vandellas in background vocals just weeks before "(Love is Like a) Heat Wave" made the girl group one of the high-tier Motown acts. The song was also Gaye's first top ten pop single peaking at number ten on the chart and just missed the top spot of the R&B singles chart peaking at number two. When The Beatles first arrived in New York City in 1964, they requested Murray the K play the song on his radio station.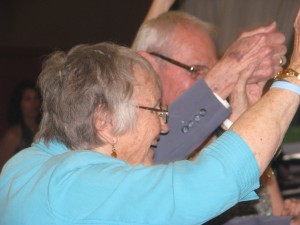 Joy Luck Club - Massive Attack

- Massive Attack
Overjoyed - Matchbox Twenty

- Matchbox Twenty
Shaking Hands (Soldier's Joy) - Michelle Shocked

- Michelle Shocked
(Flower Drum Song) I Enjoy Being A Girl - Pat Suzuki

- Pat Suzuki
"I Enjoy Being a Girl" is a show tune from the Rodgers and Hammerstein musical Flower Drum Song. It was originally performed in 1958, as the showpiece for the Linda Low showgirl character. The musical was a comedic love story about growing up Chinese in America, and the clash between the traditional values of the old country, and the modern ways of America.
Though Flower Drum Song was among the least successful of the Rodgers and Hammerstein musicals, the song "I Enjoy Being a Girl" has been widely used in other productions. It has become a familiar tune to many, as the song has been recorded by performers including Doris Day, Peggy Lee, Pat Suzuki, and Phranc. The song has been parodied by Sarah Jessica Parker in aGap commercial, as well as viral video works as "I Enjoy Being Al Gore", and works based on Harry Potter, Xena and Battlestar Galactica. Comedian Rosanne Barr also parodied the song in 1990. Alvin and the Chipmunks performed the song in the 1983 Alvin and the Chipmunks episode "A Dog's Best Friend Is His Chipmunk" (with new lyrics specifically for the episode).
The lyrics praise the traditional values of being a woman, who longs to be the object of a man's affection. The song notably lacks in political correctness, especially after the rise of the women's movement of the 1960s and 1970s. It is often considered to be "camp" or "kitsch", and has frequently been performed by drag queens.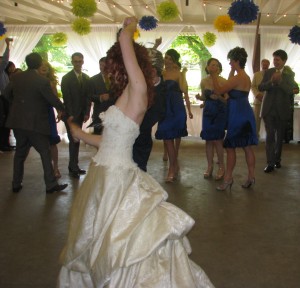 Joyride - Roxette

- Roxette
O' Be Joyful - Shovels And Rope

- Shovels And Rope
Injoy - Sol Seppy

- Sol Seppy
Street Joy - White Denim

- White Denim
Farewell My Joy - Zorgina

- Zorgina
Zorgina, the trio has recorded two albums since their founding —
"Polyphonics" released in 1996, and "Triplicate," released last year.
The group's debut album, along with their concerts, have won
many international acclaims.
Circle Of Joy - Lisa Lynne

- Lisa Lynne
Jesu, Joy of Man's Desiring - Johan Sebastian Bach

- Bach
Jesu, Joy of Man's Desiring is the most common English title of the 10th and last movement of the cantata Herz und Mund und Tat und Leben, BWV 147 ("Heart and Mouth and Deed and Life"), composed by Johann Sebastian Bach in 1716 and 1723. Written during his first year in Leipzig, Germany, this chorale movement is one of Bach's most enduring works.
A transcription by the English pianist Myra Hess (1890–1965) was published in 1926 for piano solo and in 1934 for piano duet. The British organist Peter Hurford made his organ transcription for the chorale movement as well. Today, it is often performed at wedding ceremonies as well as during Christian festive seasons like Christmas and Easter Sunday slowly and reverently. This is however, apparently in defiance to the effect suggested by Bach in his original scoring, for voices with trumpet, oboes, strings, and continuo.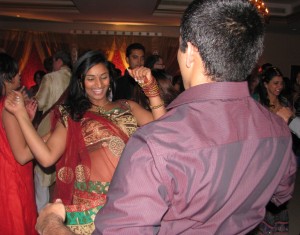 Joy To The World - Three Dog Night

- Three Dog Night
"Joy to the World" is a song written by Hoyt Axton, and made famous by the band Three Dog Night. The song is also popularly known by its opening words, "Jeremiah was a bullfrog". Three Dog Night originally released the song on their fourth studio album, Naturally in November 1970 (see 1970 in music) and subsequently released an edited version of the song as a single in February 1971 (see 1971 in music). The song is featured prominently in the film The Big Chill. It is sung by a child character at the beginning and the Three Dog Night recording is played over the end credits.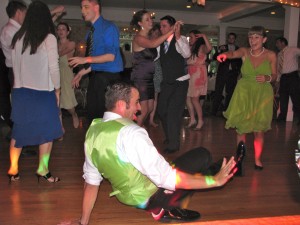 I hope you enjoyed Rhode Island DJ Songs of Joy. Which Rhode Island DJ Songs of Joy did you enjoy most?
DJ Mystical Michael Rhode Island DJ & Boston DJ
Ask about my Rhode Island Wedding DJ & Rhode Island Party DJ Guarantee!