Psy Gentleman is the latest single from Psy released in The USA. Psy Gentleman has some of the funny and sarcastic social commentary that made Gangnam Style such an international hit. It also has fun and hysterical dance moves that have created the string oif success he has enjoyed in South Korea. I used to live in South Korea and have such great appreciation for the people and culture whenever anything makes its way to American pop culture.
Psy Gentleman Music Video
Psy Gentleman Breaks You Tube Records!
The video for Psy Gentleman — the South Korean pop star's hotly anticipated follow-up to the internationally ubiquitous "Gangnam Style" — set a new record for most hits on YouTube in a single day on April 14, earning 38 million views, according to Google. The "Kony 2012" short film held the prior record with 30 million. Psy Gentleman also set a day-of-debut record of 18.5 million views when it dropped April 13.
Psy's "Gangnam Style" is YouTube's most-watched video of all time at 1.5 billion views.
Psy Gentleman, which features the 35-year-old goofball lothario debuting a new hip-swinging signature dance and playing pranks on women in various locations around Seoul, has been viewed 215 million times in the 10 days since its release. It took Gangnam Style took more than 50 days to reach 100 million views.
Psy's viral fortunes haven't been buoyed by mainstream media support back home, though. The video for "Gentleman" was banned by a South Korean broadcaster last week because of its depiction of "the abuse of public property." In one sequence in the video, Psy is seen kicking a "no parking" sign. The Hollywood Reporter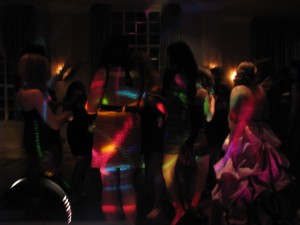 Psy Gentleman is the 19th K-pop single by South Korean musician Psy released on April 12, 2013 (KST). It is the follow-up to his international hit single "Gangnam Style", which at the time of Gentleman's release had been viewed on YouTube over 1.5 billion times. The first public performance of the song, with its associated dance, was unveiled at 6:30 pm on April 13 at Seoul World Cup Stadium in Seoul. A poster and Twitter message was released containing the main line of the song "I'm a mother fxxxxx gentleman"; the word was later revealed to be "father"
From April 7–9, 2013, the music video for "Gentleman" was filmed in various parts of Seoul and Goyang, South Korea. The boutique in the opener was the 10 Corso Como store in Cheongdam-dong, and the elevator scene was at the The Grand InterContinental Hotel, both of which are in the Gangnam District. The elementary school was in Seongdong District, and the library was the Seoul Metropolitan Library in Seoul City Hall. A part of the hip-swing dance scenes was at the Mapo Bridge. In Goyang, scenes were shot at an indoor pool at Goyang Stadium, an Ilsan indoor golf driving range, and Hallyu World.[37][38] It was directed by South Korean Jo Soo-hyun, who previously directed Psy's music video for "Gangnam Style," and co-edited by Yang Hyun-suk. South Korean TV show Infinite Challenge cast members Yoo Jae-suk, Park Myeong-su, Jeong Jun-ha, Jeong Hyeong-don, Noh Hong-chul, HaHa, and Gil make appearances in the video, with Yoo and Noh making return appearances from the "Gangnam Style" video. The two bikini girls are models; the yellow bikini girl, Choi So-Ra, was the winner of the third cycle of Korea's Next Top Model. Four of the other girls featured in the music video are acting majors from Dongduk Women's University in Seoul.

The video is described to have a "sexual twist" in comparison to his previous single and features Psy performing a "fast, hip-swinging dance" and wearing an array of jackets in wide-ranging colors and sunglasses that he has become known for wearing. Before the release of the video, he hinted that the choreography will be a unique take on a classic dance by stating that "All Koreans know this dance. But (those in) other countries haven't seen it". The dance was later revealed to be the "arrogant dance" from the song "Abracadabra" by South Korean girl group Brown Eyed Girls. Lee Joo Sun, Psy's choreographer who came up with the 'horse-riding' dance for "Gangnam Style," had said, "We have a great dance. We thought up 50 different dances, everything from a sports dance to an animal dance, but we finally decided that [Brown Eyed Girls'] dance fits the song best." The music video also features an appearance by the girl group member Ga-In. Psy reportedly paid a royalty to Brown Eyed Girls' choreographers in order to use the routine in the video.

The video also revealed other dance move along with 'arrogant dance'. The dance move was called the 'crab dance' where one moves sideways with their hands in the shape of a crab's claw, and created by Lee Job-Sun.
Psy Gentleman is a fun song, dance and video.
DJ Mystical Michael Rhode Island DJ & Boston DJ
973.908.8147