We have a new Rhode Island DJ Music Chart this week with Miley Cyrus "Wrecking Ball" the new number one. The song had reached number one on the Billboard Hot 100 charts several weeks ago but is top of the DJ Music Charts this week. It replaced Avicii "Wake Me Up" after three weeks on top. Lorde and Lady Ga Ga maintain their positions in the top five with Drake at number five with "Hold On We're Going Home".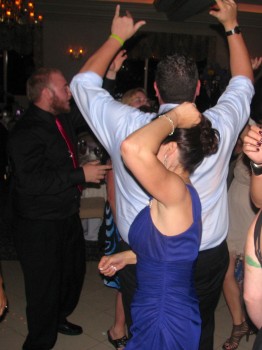 DJ Music Chart – Week of 11/19
GDE Error: Error retrieving file - if necessary turn off error checking (404:Not Found)
DJ Music Chart – Week of 11/19 Featuring Miley Cyrus "Wrecking Ball"
"Wrecking Ball" is a song performed by American recording artist Miley Cyrus for her fourth studio album Bangerz (2013). It was released on August 25, 2013, by RCA Records as the second single from the record. It was written by MoZella, Stephan Moccio,Sacha Skarbek, Lukasz Gottwald, and Henry Russell Walter. It was produced by Dr. Luke and Circuit. "Wrecking Ball" is a pop song which lyrically discusses the deterioration of a relationship; it was speculated to be inspired by Cyrus' former engagement to Australian actor Liam Hemsworth.
Upon its release, "Wrecking Ball" received generally mixed reviews from music critics, who were ambivalent towards its lyrical content and overall production. Having originally been serviced as a promotional single through the iTunes Store, it debuted on the U.S. Billboard Hot 100 at number 50. However, it later became Cyrus' first number-one single in the United States after the release of its controversial music video. Internationally, the song charted strongly; it topped the charts in Canada and the United Kingdom, and charted in the top-ten throughout much of Europe and Oceania.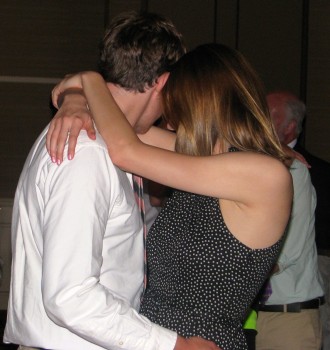 An accompanying music video for "Wrecking Ball" was released on September 9, 2013. It featured close-up scenes of Cyrus tearfully singing, reminiscent of the clip for "Nothing Compares 2 U" by Sinéad O'Connor, interspersed with footage of a nude Cyrus swinging on a wrecking ball. Critics were divided in their opinions of the music video; some appreciated its diversity from Cyrus' previous single "We Can't Stop", while others felt it was more provocative than its predecessor. "Wrecking Ball" currently holds the Vevo record for the most views in the first 24 hours after its release, and the record for being the fastest clip to reach 100 million views on the service. Cyrus has performed "Wrecking Ball" during several live performances, including the iHeartRadio Music Festival and an episode of Saturday Night Live.
DJ Music Chart Featuring Miley Cyrus "Wrecking Ball" Music Video
The video was directed by Terry Richardson and released by Vevo on September 9, 2013. The video begins with a close-up of Cyrus standing in front of a completely white backdrop and crying while performing the song. The video also shows Cyrus sitting wearing nothing but dark red Dr. Martens boots on top of a wrecking ball (similar to the single cover) and licking a sledgehammer. On September 24, 2013, a Director's Cut version of the video was also released, featuring only the footage of Cyrus against the white backdrop singing and crying to the camera.
Cyrus said of the video:
I think the video is much more, if people get past the point that I'm naked and you actually look at me you can tell that I actually look more broken than even the song sounds. The song is a pop ballad. It's one of these songs that everyone is going to relate to, everyone has felt that feeling at one point. If people can take their minds out of the obvious and go into their imagination a little bit and see kind of what the video really means and the way it's so vulnerable and actually if you look in my eyes I look more sad than my voice sounds on the record it was a lot harder to do the video than it was to record the songs. It was much more of an emotional experience."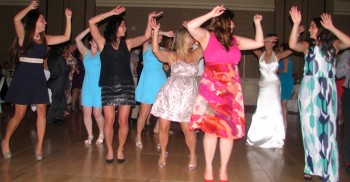 What is your favorite song on the DJ Music Charts this week?
DJ Mystical Michael Rhode Island DJ & Boston DJ
Ask about my Rhode Island Wedding DJ & Rhode Island Party DJ Guarantee!