John Lennon Imagine. I remember the bittersweet night of being a professional DJ at a club in Randolph, NJ on a Monday night, it was December 8,1980. The club was mostly packed, especially for a Monday night in winter. The dance floor was jamming and everybody was having a good time. A young woman came up to the DJ booth and begged me to play Bruce Springsteen. I explained that the dance floor was full and she would have to wait till it thinned out, otherwise everybody would probably stop dancing. She finally convinced me to play him while she was standing there. I had the record in my hand when one of the bouncers ran up and told me John Lennon had just been shot and killed. I dropped the record on the floor of the DJ booth. After the song playing was over, I turned on the mike and announced his death. I asked for moment of silence and then played "Imagine" before returning to my regular set, although not regular at all. It is the moment I think of the most when I get behind my turntables, then CD Players and now MacBook. Growing up, he was hero my hero with his music and desire for peace.
John Lennon Imagine Music Video
The next day, as Program Director of the local college radio and DJ, I stated that we only play John Lennon Imagine and music by John Lennon for the next twenty-four hours.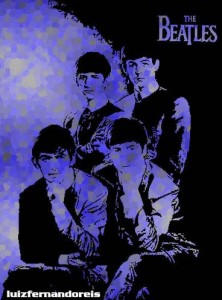 "BMI named John Lennon Imagine one of the 100 most-performed songs of the 20th century. The song ranked number 30 on the Recording Industry Association of America's list of the 365 Songs of the Century bearing the most historical significance. It earned aGrammy Hall of Fame Award and an induction into the Rock and Roll Hall of Fame's 500 Songs that Shaped Rock and Roll. A UK survey conducted by the Guinness World Records British Hit Singles Book named it the second best single of all time, andRolling Stone ranked it number 3 in their list of "The 500 Greatest Songs of All Time". Since 2005, event organisers have played it just before the New Year's Times Square Ball drops in New York City. Dozens of artists have performed or recorded versions of "Imagine", including Madonna, Stevie Wonder, Joan Baez, Elton John, and Diana Ross. Emeli Sandé recorded a cover for theBBC to use during the end credits montage at the close of the 2012 Summer Olympics coverage in August 2012. "Imagine" subsequently re-entered the UK Top 40, reaching number 18." Wikipedia