I have wanted to post on Hunter Hayes Wanted for quite a while. Finally get around to doing so and feel bad that its popularity has already dissipated. I played Hunter Hayes Wanted for the first time at a Wedding in Rhode Island last Summer. I had just downloaded Hunter Hayes Wanted the day before from PrimeCuts Music and was excited to find an opportunity to play it. It was not yet being played on radio but I knew this was going to be a very successful song. I did not see it would be such a crossover hit though, I only saw its Country Music potential.
I have enjoyed the current phenomenon of Country Music hits being included in Weddings that have Brides and Grooms that are not Country Music fans. I am always pleased when experiencing people expanding their listening palettes and growing their musical tastes outside of what they consider normal and favorite.  Hunter Hayes Wanted is one of those songs. I have been Wedding DJ several times where Hunter Hayes Wanted has been requested in advance by the Bride or Groom or at the Wedding itself from guests.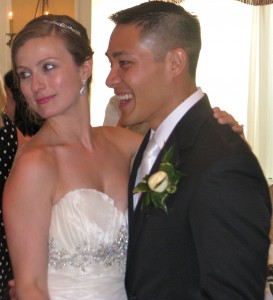 Hunter Hayed Wanted is the title of a song co-written and recorded by American country music artist Hunter Hayes. It was released in March 2012 as the second single from his début studio album, Hunter Hayes. Hayes co-wrote the song with Troy Verges. The song is nominated for a Grammy Award for Best Country Solo Performance at the 2013 Grammy Awards.
Hunter Hayes Wanted Story
Hunter told Taste of Country about writing the song "At the time, I was trying to tell somebody something, but I couldn't figure out how to say it. So I wanted to say it in music because I knew it would be a little more impactful. I wanted to say we are great in this relationship together, and I feel like it could even get better.
Hunter Hayes Wanted Music Video
Hunter Hayes Wanted debuted at number 57 on the U.S. Billboard Hot Country Songs chart for the week of February 27, 2012. It also debuted at number 99 on the U.S. Billboard Hot 100 chart for the week of May 12, 2012. It also debuted at number 100 on the Canadian Hot 100 chart for the week of September 15, 2012. On the country chart dated September 29, 2012, "Wanted" became Hayes' first number one single. Twenty-one weeks later, it returned to number one on the same chart. The song's appearance at number one also made Hayes the youngest solo male artist (by three months and one week) to top the Hot Country Songs chart, surpassing a record held in 1973 by Johnny Rodriguez's "You Always Come Back to Hurting Me". It also debuted at number 40 on the U.S. Billboard Adult Pop Songs chart for the week of November 17, 2012. It has sold over 2,170,000 copies in USA so far.
Hunter Easton Hayes (born September 9, 1991) is an American country music singer, songwriter, and multi-instrumentalist. He is signed to Atlantic Records Nashville, and released his self-titled debut album in October 2011. The album includes the Top 15 country single "Storm Warning" and the number 1 singles "Wanted" and "Somebody's Heartbreak"
Hayes was born on September 9, 1991, at Larniurg Hospital in Breaux Bridge, Louisiana, as the only child to Lynette and Leo Hayes. He has Cajun ancestry. He began his musical career at the age of two when his grandmother gave him a toy accordion. At the age of four, he began making appearances at local performances and on national television, including showings on Maury, Rosie O'Donnell, and Nickelodeon's game show Figure It Out, where he performed Jambalaya (On the Bayou). American Songwriter writes that "Hayes received his first guitar from actor Robert Duvall at age six" At seven years old, Hunter was invited to perform for President Bill Clinton for a White House lawn party. At the age of 13, Hayes appeared on America's Most Talented Kids, a show hosted by Dave Coulier. He performed the hit Hank Williams song, "Hey Good Lookin'."
"The Country Music Association's choice as the best New Artist of 2012 earned his trophy because of his intense, single-minded dedication to his music.
Hunter Hayes works at his craft virtually every waking hour. In his world, there are no days off. There are no hobbies or outside interests. Everything is focused on musical self-improvement.
"With me, it's always going to be music," he states. "That's the one thing I know. That is my thing. That is my place. I make music because it's the only way I can breathe. This is how I want to spend the rest of my life."
His laser-like focus has resulted in an album that is the talk of the country-music community. He wrote or co-wrote all of the songs on Hunter Hayes. He co-produced it. He sings all the vocals, and he plays all of the 30-some instruments heard on the record." Hunter Hayes Website
DJ Mystical Michael New jersey Wedding DJ & Boston DJ
973.908.8147