I saw this interesting and fairly accurate list of Wedding DJ Tips for Brides on Perfect Wedding Guide.  It is not current but still offers decent Wedding DJ Tips. I am surprised more blog posts by wedding experts do not include a Wedding DJ Guarantee as essential for your wedding though.
Wedding DJ Tips All Brides Should Know
Colleen McKenzie (04 May 2010)
Although some people design and play their own reception soundtracks, the most common choice for pre-recorded music is a professional wedding DJ. Here are a few wedding DJ tips to consider when deciding on your music professionals for your wedding.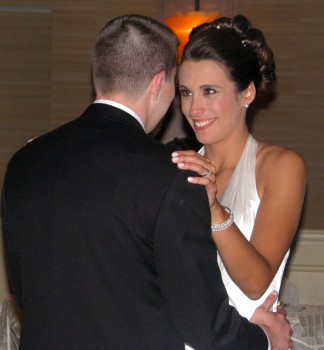 DJs not only play music, they can provide crowd-pleasing entertainment and even serve as masters of ceremonies. A DJ service often can supply special lighting, smoke and bubble machines, props and other effects. Because of the large number of songs that technology lets them provide, DJs are increasingly a fixture at wedding receptions.
Don't make price your only consideration when you select a wedding DJ. Referrals are good, but seeing him or her perform in person is the best way to make a decision. There can be more for a DJ to do than just play music. You may need him or her to make introductions, schedule toasts and oversee the timing of activities.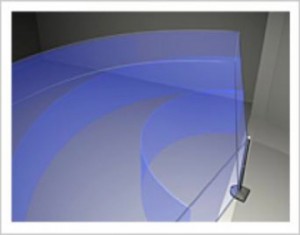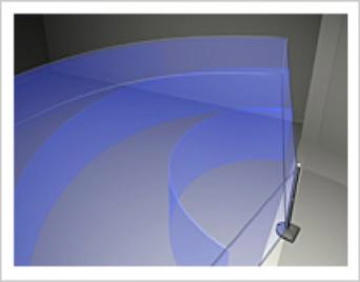 Ask if the DJ service has a high-quality sound system. This is important because different sites have different acoustic requirements. Confirm that backup equipment is available. After all, even the best equipment can falter.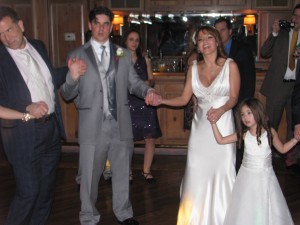 An essential Wedding DJ tip is simply communication. Let your DJ know your preferences and those songs not to play. Provide a schedule of events like the first dance, cake cutting and garter toss so there are no distractions. Other considerations include what the DJ will wear, whether he or she will take requests, the number of breaks planned, what equipment is needed, if you'll have to supply anything and what his or her payment and cancellation policies are. Make sure the contract clearly outlines responsibilities and expectations. Also, make sure the DJ who turns up is the one you wanted.
By following these wedding DJ tips, you will insure a stress-free, enjoyable reception.
via Wedding DJ Tips All Brides Should Know – Wedding DJ | Perfect Wedding Guide.
Here are other posts that may be helpful to you Top 50 DJ Wedding Last Dance Songs, How To Hire The Best Wedding DJ,  Popular Garter Toss Songs, Wedding DJ Father-Daughter Dance Songs, Wedding DJ Mother Son Dance Songs, Top 50 Wedding Cake Cutting Songs, Popular Bridal Party Introduction Songs for Wedding DJs and Popular Bouquet Toss Songs.
Are there any Wedding DJ Tips they left out? Should hiring a Wedding DJ with a Guarantee be a Wedding DJ Tip? What about experienced Multicultural Wedding DJ as a Wedding DJ Tip?
DJ Mystical Michael Rhode Island DJ & Boston DJ
Ask about my Rhode Island Wedding DJ & Rhode Island Party DJ Guarantee!