"Here Comes the Bride" alternatives for ALL kinds of processionals
I saw this post, "Here Comes the Bride" alternatives for ALL kinds of processionals, earlier today and wanted to share it with you. If you have not visited  Offbeat Bride yet, I invite you to do so. They are by far my favorite Bridal or Wedding Site on the Internet.  I encourage you to use them as a resource for unique and alternative Wedding ideas and forums. They are smart and lots of fun, while making sure you get all kinds of neat Wedding advice and recommendations!
Many of the songs they have listed for "Here Comes the Bride" alternatives for ALL kinds of processionals, I have had requested by my Brides as well, and they have been perfect for them. I think that is the key to finding the right Wedding Processional Songs, or any songs for that matter for your Wedding; they have to be the prefect songs for you.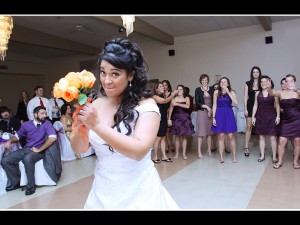 "Here Comes the Bride" alternatives for ALL kinds of processionals | Offbeat Bride
"My fiancee and I are going to be walking into the ceremony together and then meeting in the middle, so the traditional "Here Comes the Bride" wouldn't really fit us too well.
That being said, does anyone know of any alternatives to that song?"
-Shell
Here we go! We've already rounded up AWESOME first dance songs and non-sappy father/daughter dance songs, now it's time to put our Offbeat Bride spin on the processional. Here are our favorite Here Comes the Bride alternatives, ranging from the classic, the modern, and the totally nerdy (of course).
Classical Alternatives
Satie's "Gymnopédie No. 1"
Gustav Holst's "Jupiter, The Bringer Of Jollity"
"Ode to Joy" from Beethoven's Symphony 9
Vivaldi's "Spring Allegro"
Handel's Air From "Water Music"
Mussorgsky's "Pictures At An Exhibition: Promenade"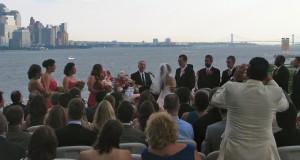 Variations on a Theme of Traditional
Queen's wedding march — I had to!
Canon In D Remix by Ronald Jenkees
Etta James' At Last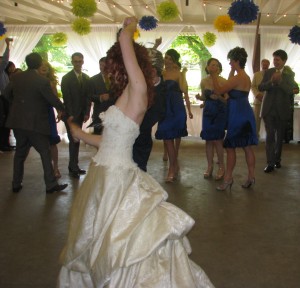 Subtly (and sometimes nerdy) Alternatives
"Concerning Hobbits"
The Princess Bride's "Storybook Love"
The Turret Opera from Portal 2
"The Shape of Things to Come" from Battlestar Galactica
Sigur Rós' "Hoppípolla"
"Romantic Flight" from the movie How to Train Your Dragon
"Neville's Waltz" from Harry Potter and The Goblet of Fire
The Skyrim theme
The theme from Braveheart
Triumphal March from Aida
Game of Thrones theme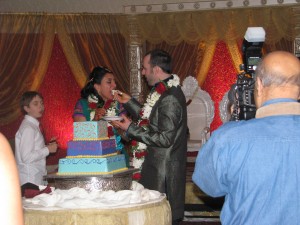 Goth and Metal
Amhran by Leaves' Eyes — an operatic metal band from Norway
Apocalyptica's version of "Nothing Else Matters"
Suite Gothique by Leon Boellmann
Anything from Gothic Wedding Collection by Vitamin String Quartet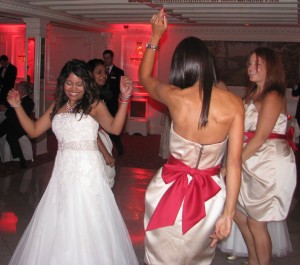 Silly
The theme from James Bond
The theme from the Pink Panther
The theme from Mission impossible
"A Cadence to Arms" by Dropkick Murphy
The Jurassic Park theme
The Throne Room/End Title song from Star Wars
The Muppets' Somebody's Getting Married/He'll Make Me Happy
Europe's "The Final Countdown"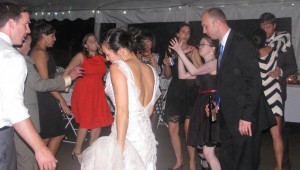 Pop and Rock
Somewhere Over the Rainbow
Colbie Caillat's "I Do"
Adele's "One and only"
The Beatles' "In My Life"
Pearl Jam's "Just Breathe"
Cat Power's version of "Sea of Love"
Tesla's Love Song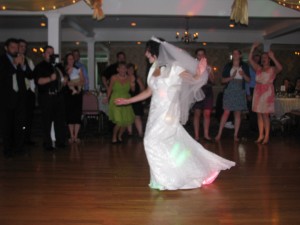 Indie
Thirteen by Elliot Smith
Phone Call by Jon Brion from Eternal Sunshine
Jeff Buckley's Hallelujah
We Are Gonna Be Friends by the White Stripes
About Megan Finley
Megan Finley is the Associate Publisher for the Offbeat Empire. When she's not slaving away for the Empire, she's sharing her dork side on her own blog and on Twitter @meganfinley.
What did you think of "Here Comes the Bride" alternatives for ALL kinds of processionals?
Your turn! What was or will be your "Here Comes the Bride" alternatives?
Jeff Buckley's "Hallelujah" is one of my favorite songs of all music and a great alternative for those who find equal enjoyment inits words, melody and beauty.
DJ Mystical Michael Rhode Island DJ & Boston DJ
Ask about my Rhode Island Wedding DJ & Rhode Island Party DJ Guarantee!