Last Thursday Night was my fourth year as festival DJ for the Hoboken International Film Festival. It was a very fun night supporting an outstanding film festival. As usual, the Hoboken International Film Festival Awards Gala was filled with celebrities, which always adds to the excitement.
Along with playing a hard-driving set of 80's Rock Music beforehand, the Hoboken International Film Festival music of choice, I played the music that each presenter and award recipient walked to and from the stage. This year, although present, Robert Loggia did not present any awards, so, the Frank Sinatra I usually play for him was left out of the night's entertainment. His film roles include An Officer and a Gentleman, Mercy Mission: The Rescue of Flight 771, based on the Air New Zealand Flight 103 incident, Scarface, Prizzi's Honor, Over The Top, Independence Day, Necessary Roughness, Return to Me, Armed and Dangerous, and Big (for which he won a Saturn Award for Best Supporting Actor).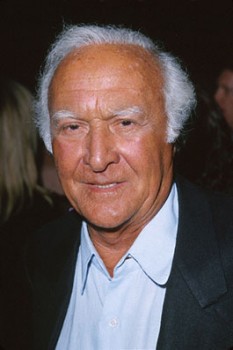 Great Night at Hoboken International Film Festival
Kenneth Del Vecchio, Founder and Chairman of Hoboken International Film Festival  entered the stage to Rush "Limellight", which was his personal choice. The Hoboken International Film Festival Host, Gilbert Gottfried was brought to the stage by several songs, the first was Joe Walsh "Life's Been Good". Joyce DeWitt ran up to present awards with The Beatles "Magical Mystery Tour" echoing through the beautiful, historic Paramount Theatre. She is such an amazing woman and still rocks the stage like few others. Nina Transfeld, a friend and talented, beautiful woman, bounced up to the stage with her lively presence to Queen, "Now I'm Here". I recalled how much Nina enjoys Queen from festivals past.
Jeff Davis, lead Producer of the Film and Broadway hit, "Rock of Ages", entered the stage to Offspring "Self-esteem" smiling from ear-to-ear. Always feels good to get a man who makes shows and films about Rock Music to appreciate your music.  Film Editor Ron Kalish was beaming as Joe Jackson "I'm The Man" filled the theatre. Rachael Robbins, Playboy model, stand-up comedian and actress, lit-up the stage with her strut to Lenny Kravitz version of "American Woman". She is so much fun and enjoys the spotlight more than most. Michael Rivera, who does not have the same fondness of 80's Rock Music as the rest of the team, was pumped-up when Run-DMC "Rock Box" was his selection. Robert Bogue, best known as A.C. Mallet on The Guiding Light for 338 episodes, was playing the air guitar to Heart "Barracuda" across the stage, it was hilarious!
As the night was closing, Kenneth Del Vecchio was called back to the stage to present the award for Best Narrative Film to his favorite song, another one from years past, Peter Gabriel "Solsbury Hill". As the theater began to empty to Uncle Kracker "Follow Me", Joyce DeWitt came to the DJ station with arms wide open offering a hug and these words to complete an amazing night, "Wow! That was the best music at any event I have ever been at! Thank you so much for making this such a great night!". Trust me, I am one the needing to thank you Joyce for all the laughs and fun you gave me growing-up watching Three's Company!
What a fun night to be the Festival DJ!
DJ Mystical Michael Rhode Island DJ & Boston DJ
973.908.8147