Last Friday Night I had the opportunity to be the creative dance DJ at Dance Friday in Cambridge, MA. After four years as creative dance DJ at Barefoot Boogie in NYC, I miss providing great and eclectic music for movement and dance at a venue like Dance Friday.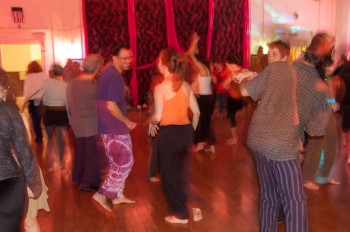 Creative Dance DJ at Dance Friday in Cambridge
Dance Friday is an event where people of all ages, backgrounds, and abilities can express themselves through movement to music. We offer an atmosphere of acceptance, friendship, and trust. We guide our freedom of Expression by a committed respect for the physical and psychological safety of others. Dance Friday is a community drawn together by a shared delight in dance and the recognition and respect for the value of life. We are the only Boston-area dance to welcome children. Dance Friday is a member dance of Dance New England.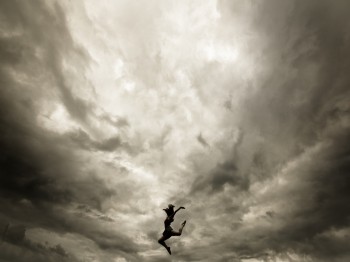 Creative Dance DJ Musical Styles at Dance Friday in Cambridge
All kinds of musical are played by our creative dance DJs! Contemporary, World music, Pop, Hip Hop, Reggae and Reggaeton, Classic Rock, Disco, Funk, Ska, Latin, Swing, R&B, Blues…. Our Creative Dance DJs' goals are to please everyone and keep the dance floor jumping. our DJ's scour playlists to provide an evening full of wonderful beats, tempos and melodies to move your body with. If there's something you'd like to hear, please suggest it; there is a Comments Book for sharing helpful suggestions regarding the evening's music and atmosphere. All the music is provided by volunteer Creative Dance DJ's.
Dance New England brings together a community of member dances and dancers. We are united by our love of dance as an empowering community activity.
We believe that everyone can dance and that dance provides us with the opportunity to enrich ourselves and the greater community. We use dance as a medium to communicate and to demonstrate our unity. At Dance Camp and Weekends we come together to dance, express our caring, exchange ideas; and organize ways to communicate and understand each other.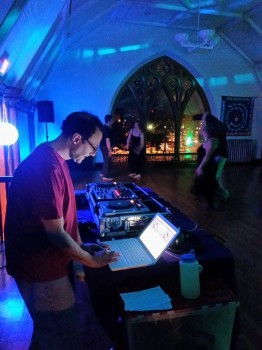 We seek to explore ways to show our commitment to the acceptance of and respect for all people and cultures, the empowerment of children, and the acknowledgement that our bodies and our environment are sacred. We recognize the need for each of us to be able to safely express who we are and be acknowledged for the value of the contributions that each of us brings to this community. These include a cooperative spirit, interdependence, and sustainable volunteerism.
We recognize that how we accomplish our aim is important. Consensus decision-making, non-violent conflict resolution, collective work, personal responsibility, educational inreach and outreach, and flexibility in the face of the need to change are tenets of our organizational democracy. We believe that the conservation of our planet's resources and the fair distribution of the fruits of our labor and play create a positive example for the worl
DJ Mystical Michael Rhode Island DJ & Boston DJ
Ask about my Rhode Island Wedding DJ & Rhode Island Party DJ Guarantee!