This weeks DJ Music Chart has Katy Perry on top again with "Dark Horse". Lorde "Team" is right behind with number two, the rest of the top five Bastille "Pompeii", Pharrell Williams "Happy" and Jason Derulo "Talk Dirty".  Lorde is close to having back to back number one hits as the first New Zealander to top the DJ Music Charts.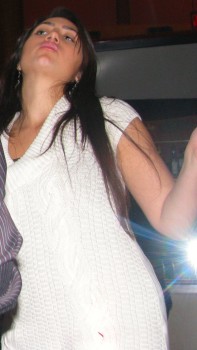 DJ Music Chart – Week of March 10
DJ Music Chart – Week of March 10 Featuring Pharrel Williams "Happy"
"Happy" is a song performed by American singer and producer Pharrell Williams, from the Despicable Me 2 soundtrack album. It also serves as the lead single from Williams' second studio album, G I R L (2014). The song was written and produced by Williams. It was released on November 21, 2013 alongside a long-form music video presented via the website 24hoursofhappy.com. The song was reissued on December 16, 2013 by Back Lot Music, under exclusive license to Columbia Records, a division of Sony Music Entertainment.

"Happy" has been highly successful, topping the US Billboard Hot 100 chart and DJ music charts in 19 other countries. It has sold one million copies in the United Kingdom, and has reached the summit on three separate occasions, both records in their own right.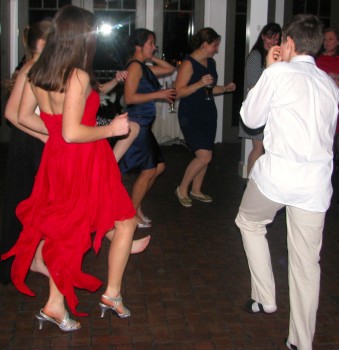 DJ Music Chart – Featuring Pharrel Williams "Happy" Music Video
To coincide with the single release, the website 24hoursofhappy.com was launched featuring a visual presentation of "Happy" advertised as being "the world's first 24 hour music video". The video consists of the four-minute song repeated with various people dancing around Los Angeles and miming along. Williams himself appears 24 times on the hour, and there are a number of celebrity cameos including Whit Hertford (1:04am), Kelly Osbourne (1:28am), Magic Johnson (5:36am), Urijah Faber (8:36am), Sérgio Mendes(10:32am) and Jimmy Kimmel (11:48am), Odd Future (1:48pm), Steve Carell (5:08pm), Jamie Foxx (5:28pm), Ana Ortiz (5:32pm), Miranda Cosgrove (5:40pm),JoJo (6:16pm). The minions from Despicable Me 2 make several appearances throughout the film, including one scene at 3:00am, in which Pharrell and the minions dance in a movie theatre that is playing the scene from Despicable Me 2 in which "Happy" appears. A lone, one eyed minion also appears dancing to song in its entirety at 4:40pm. The site allows users to navigate to various points in the 24-hour timeframe, including all 360 four-minute segments and each hourly segment with Pharrell. An official four-minute edit of the video was also released on YouTube. The video's creative director was Yoann Lemoine.

The original video spawned many cover videos on YouTube in which people from different cities throughout the world dance along the song. Those videos are usually called "Pharrell Williams – Happy – We Are from [name of the city].
What a great video to feature for this week's DJ Music Cart song! So full of energy and fun!
What is your favorite song on this DJ Music Chart?
DJ Mystical Michael Rhode Island DJ & Boston DJ
Ask about my Rhode Island Wedding DJ & Rhode Island Party DJ Guarantee!