The DJ Music Chart the week of 5/28 will feature Country Music! Topping the DJ Music Chart this week in Country Music are Darius Rucker, Tim McGraw, Taylor Swift, Blake Shelton, Eric Church and Florida-Georgia Line.  All strong showings from artists that have sustained hits this last year with continued success within the Country Music genre and Top 40.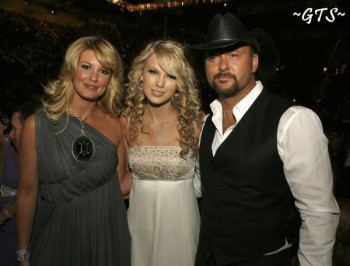 Country music is a genre of American popular music that began in the rural regions of the Southern United States in the 1920s. It takes its roots from southeastern American folk music and Western music. Blues modes have been used extensively throughout its recorded history. Country music often consists of ballads and dance tunes with generally simple forms and harmonies accompanied by mostly string instruments such as banjos, electric and acoustic guitars, fiddles, and harmonicas.

The term country music gained popularity in the 1940s in preference to the earlier term hillbilly music; it came to encompassWestern music, which evolved parallel to hillbilly music from similar roots, in the mid-20th century. The term country music is used today to describe many styles and sub genres. In 2009 country music was the most listened to rush hour radio genre during the evening commute, and second most popular in the morning commute in the United States.
DJ Music Charts – Week of 5/28 – Country Music
GDE Error: Error retrieving file - if necessary turn off error checking (404:Not Found)
Since Tim McGraw and Taylor Swift are on top collaborating, I thought this might be a fun tidbit to add to this week's DJ Music Chart review.
"Tim McGraw" is a country song recorded by American singer-songwriter Taylor Swift. The song was written by Swift and Liz Rose, and produced by Nathan Chapman. It was released on June 19, 2006 by Big Machine Records as Swift's debut single and the lead single from Swift's eponymous debut album, Taylor Swift. Swift wrote "Tim McGraw" during her freshman year of high school, knowing that she and her senior boyfriend, Brandon Borello, would break up at the end of the year when he left for college. The song was written about all the different things that would remind Borello of Swift and their time spent together, once he departed. "Tim McGraw" is musical interconnection of traditional and modern country music. Lyrically, the track lists items in order to associate a past relationship, one of them being country artist Tim McGraw's music.
The song was received with critical praise from music critics who complimented Swift's vocal delivery. Some critics described it as tender, while others admired its professionalism. "Tim McGraw" performed well commercially. The track spent numerous of weeks upon both the Billboard Hot 100 and Hot Country Songs in the United States. It peaked at number 40 on the former and number six on the latter. The single was certified platinum by the Recording Industry Association of America (RIAA) and has sold more than one million copies since its release. The accompanying music video for "Tim McGraw", directed by Trey Fanjoy, comprises flashbacks by Swift's love interest, among cut-scenes that feature Swift writhing on a lake-bed. "Tim McGraw" was promoted by Swift on a radio tour and performances in numerous venues. Swift performed it while serving as opening act for various country artists' concert tours. She also performed it as part of her first headlining concert tour, the Fearless Tour (2009–10).
What is your favorite current DJ Music Chart Hit from Country Music?
DJ Mystical Michael Rhode Island DJ & Boston DJ
973.908.8147