Tag Archives:
Beautiful Bride Photos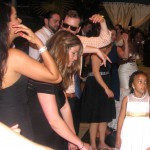 This gallery contains 42 photos.
I wanted to offer a peak into what our weddings look like. I would love to hear which you like best. Wedding Brides through the eyes of a professional Wedding DJ.
Nogc
Renae
Yomi
Sara
Melissa
Sung Hee
Benedicte
Aren't they all amazing!