Tomorrow I have the opportunity to perform at one of my favorite gigs as a Family Reunion DJ. One of the great parts of summer for a Party DJ are backyard family reunions. The Mother that is throwing the family reunion is a real nice lady and has worked hard to pull everything together. It should be a really fun day for everybody!
Family Reunion DJ
A family reunion is an occasion when many members of an extended family congregate. Sometimes reunions are held regularly, for example on the same date of every year.
A typical family reunion will assemble grandparents, great-grandparents and up for a meal, some recreation and discussion. The older attendees are generally grandparents, parents, siblings or first cousins while the youngest could be second, third or fourth cousins. It is also not uncommon for regular family reunions to be sponsored by family organizations or family associations centered around a more distant common ancestor (often referred to as "ancestral family organizations") or a commonly shared surname ("single surname family organizations"). Wikipedia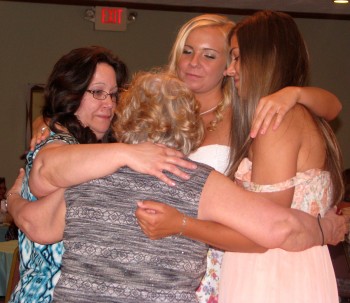 Family Reunion DJ Creative Ideas
Some family reunions may be more laid-back. They might be a family gathering where everyone is happy to just eat, catch up with each other and talk about future plans. Maybe talk about grandchildren, and what family members are up to.
But for bigger family reunions where your extended family from all around the country or overseas set aside a few days of the year to travel to the venue and be with the rest of the clan, well-planned and coordinated activities add to the excitement and the memories that will be forever remembered by everyone.
Generally, activities should match the family reunion theme. For example, a Pirates of the Caribbean themecould include pirate related activities. These would reinforce the theme while also providing enjoyment for everyone (even the spectators). Examples might include:
treasure hunting
sword fights
a sea shanty sing off
and a best dressed pirate beauty pageant
Themes shouldn't stifle your creativity
A theme, however, is only a general guide and should not restrict you from doing other family reunion activities that may not necessarily be in line with the theme but are enjoyed by the family members. If you have an annual bonfire ritual on the last night of the reunion weekend, for example, don't hesitate to continue with that tradition even if you decided to try an "Under the Sea" theme this year.
Don't accidentally exclude people
Activities should be age-appropriate and appeal to the widest range of ages and backgrounds as possible. To be on the safe side, always have an option of activities so no one is left behind or feels out of place because he or she is not participating in some way.
Challenging activities are fine for specific groups, but have activities appropriate for the entire family also. My Family Reunion Ideas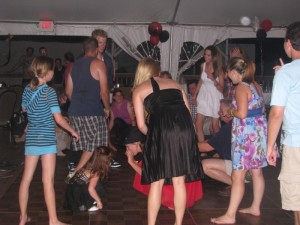 Pictures and fun stories coming soon from the Family Reunion DJ!
DJ Mystical Michael Rhode Island DJ & Boston DJ
Ask about my Rhode Island Wedding DJ & Rhode Island Party DJ Guarantee!