There are few musicians that have held my attention and appreciation from childhood, teens, college, adulthood and today, Marvin Gaye is one of them. His sweet music, soulful lyrics and need to grow and experiment still impress me today. In some respects, he is a professional DJ dream artist because his music crosses so many genres and demographics to reach diverse audiences and environments. His activism for equality, poverty, politics, discrimination, war and the environments as well as his own bout with drug addiction, were pioneering, especially for a Person of Color producing many Billboard Hits at that time. Like Stevie Wonder, he was able to integrate political and socially conscious messages into Pop and Dance songs like few others have or can. I have missed him since his death and am reminded of this today, the anniversary of his birth and yesterday being the memorial of his death.
'I think I've got a real thing going. I love people. I love life and I love nature, and I can't see why other people can't be like that.'  Marvin Gaye
Marvin Gaye What's Going On Music Video
The Marvin Gaye  Story
"Marvin Gaye (April 2, 1939 – April 1, 1984), born Marvin Pentz Gay, Jr., was an American singer-songwriter and musician. Gaye helped to shape the sound of Motown Records in the 1960s with a string of hits including "How Sweet It Is (To Be Loved By You)" and "I Heard It Through the Grapevine" and duet recordings with Mary Wells and Tammi Terrell, later earning the titles, "Prince of Motown" and "Prince of Soul". During the 1970s, Gaye recorded the concept albums What's Going On and Let's Get It On and became among the first artists in Motown to break away from the reins of its production company. Gaye's later recordings influenced several R&B subgenres such as quiet storm and neo-soul. Following a period in Europe under a tax exile in the early1980s, Gaye released the 1982 Grammy Award-winning hit, "Sexual Healing" and the Midnight Love album. Following his death in 1984, Gaye has been posthumously honored by many institutions including the Grammy Lifetime Achievement Award and the Rock and Roll Hall of Fame."
Marvin Gaye Let's Get It On Performance on Soul Train
"As one of the pioneers of Motown, singer-songwriter and producer Marvin Gaye helped shape the sound of R & B music and is considered one of the greatest artists of all time." The Marvin Gaye Page
Marvin Pentz Gay, Jr. was born to Marvin Gay, Sr., a preacher, and Alberta Gay, a housewife and schoolteacher. The middle child of three children, Marvin Gaye's childhood can be characterized by developing an early love of music in the face of an abusive relationship with his father. Marvin Gaye's introduction to music began by singing in his father's church choir when he was only three years old. He expanded his musical abilities by learning how to play the piano and drums. To escape the repeated beatings he endured at the hands of his father, Marvin Gaye dropped out of high school and enlisted in the Air Force.
Marvin Gaye Let's Get It On Music Video
Never losing his love of music, he began singing in doo-wop groups when he was honorably discharged from the Air Force. He joined a local Washington D.C. band, and their song, "Wyatt Earp", recorded with Okeh Records, led to an invitation to join Harvey Fuqua's group, The Moonglows, in 1958. The group moved to Chicago and began recording for Chess Records. Marvin Gaye then caught the attention of Barry Gordy Jr. during a Motown Christmas party where Gaye played the piano. Gordy signed him to Motown Records in 1961.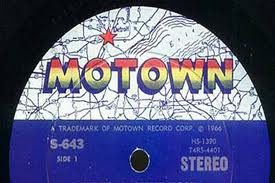 Gaye's career began slowly with Motown, working as a session drummer while trying to build a solo career. He played drums with such artists as The Miracles, The Contours, and Martha and the Vandellas.
Marvin Gaye Sexual Healing Music Video
With the release of 1969's "Too Busy Thinking About My Baby" and "That's the Way Love Is", Gaye became increasingly frustrated with the type of music he was making with Motown, even though his songs kept making the charts. He wanted to make more socially relevant music, so in 1971 What's Going On was released; the first song Marvin Gaye produced himself. The album explored topics such as poverty, discrimination, politics, drug abuse and the environment. Barry Gordy was reluctant to release the album because he doubted its potential commercial success. Despite the reservations, What's Going On was an instant hit and groundbreaking work in the soul music genre.
Marvin Gaye Mercy Mercy Me Live at Montreaux
The last two years of Marvin Gaye's life were filled with a combination of successful music and increasing drug problems. He signed with Columbia Records in 1982 and released Midnight Love. It included the hit "Sexual Healing" which earned him his only Grammy Award and topped the charts in the United States, Canada, New Zealand and the United Kingdom. Then in 1983 he reconciled with Barry Gordy on a televised appearance celebrating Motown's 50th anniversary. His last public appearance was in 1983 when he sang his memorable rendition of "The Star Spangled Banner" at the NBA All-Star game.
Marvin Gaye Got to Give It Up
Cocaine addiction forced Marvin Gaye to move in with his parents to try to straighten out his life. His strained relationship with his father, though, led him to sink even deeper into depression and thoughts of suicide. During an intense argument on April 1, 1984, Marvin Gaye was shot in the head by his father, only hours before his 45th birthday. Claiming self-defense, Marvin Gay Sr. plead no contest to voluntary manslaughter. He was cremated and his ashes were scattered across the Pacific Ocean.
Marvin Gaye I Heard It Through The Grapevine (A Capella)
Thank you Brother Marvin for the Love, Vision and Grooves.
DJ Mystical Michael Rhode Island DJ & Boston DJ
973.908.8147