ROCK & INDIE FIRST DANCE SONGS, POSTED BY WEDDING MUSIC ON MAR 8, 2013 IN FIRST DANCE.
For those of you looking for ideas for rock or indie first dance songs – something romantic and heartfelt with some good old fashioned guitars and drums, here is your list of Wedding Music. This is an excellent List of Rock & Indie First Dance Songs & Wedding Music from Wedding Music Ideas.
Rock & Indie First Dance Songs – Wedding Music
All My Love (Led Zeppelin)
All My Days (Alexi Murdoch)
My Little Corner of the World (Yo La Tengo)
All the Right Reasons (The Jayhawks)
Better Together (Jack Johnson)
Brighter than Sunshine (Aqualung)
Crazy Little Thing Called Love (Queen)
Crazy Love (Van Morrison)
Do You Realize (Flaming Lips)
Fade Into You (Mazzy Star)
Falling Slowly (Glen Hansard & Martina Iglova)
Finally Forever (Chris Cornell)
First Day of My Life (Bright Eyes)
Forever (Walter Meego)
Forever (Ben Harper)
For You (Sharon Van Etten)
Golden (My Morning Jacket)
Heartbeats – Jose Gonzales (Jose Gonzales)
How Sweet it Is (James Taylor)
I Will Follow You Into the Dark (Death Cab for Cutie)
I Will Keep the Bad Things From You (The Damnwells)
The City of Blinding Lights (U2)
The Luckiest (Ben Folds)
Last Night on Earth (Green Day)
Love Will Keep Us Alive (Eagles)
Love and Some Verses (Iron and Wine)
Luna (Smashing Pumpkins)
Never Tear Us Apart (INXS)
Perfect Day (Lou Reed) (Susan Boyle)
Songbird (Fleetwood Mac) (Glee)
Such Great Heights (Postal Service) (Iron and Wine)
The One I Love (David Gray)
This Sweet Love (James Yuill)
We are Stars (The Pierces)
We're the Same (Matthew Sweet)
When the Stars Go Blue (Ryan Adams)
Wildflowers (Tom Petty)
Watercolor – Willy Porter (Willy Porter)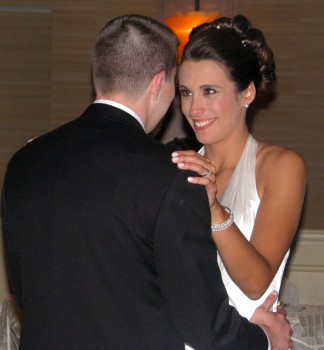 via Rock & Indie First Dance Songs – Wedding Music.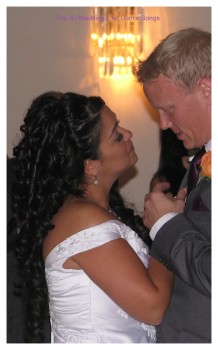 What are your favorite Rock & Indie First Dance Songs & Wedding Music?
Here are other posts that may be helpful to you Top 50 DJ Wedding Last Dance Songs, How To Hire The Best Wedding DJ,  Popular Garter Toss Songs, Wedding DJ Father-Daughter Dance Songs, Wedding DJ Mother Son Dance Songs, Top 50 Wedding Cake Cutting Songs, Popular Bridal Party Introduction Songs for Wedding DJs and Popular Bouquet Toss Songs.
DJ Mystical Michael Rhode Island DJ & Boston DJ
Ask about my Rhode Island Wedding DJ & Rhode Island Party DJ Guarantee!