I thought it would be helpful to post the Weekly DJ Music Charts weekly to keep you up to date on what DJs are playing in America currently. The DJ Music Chart I will post weekly will be the Contemporary Hit Radio (C.H.R.) Chart. I may post other charts from time-to-time as well.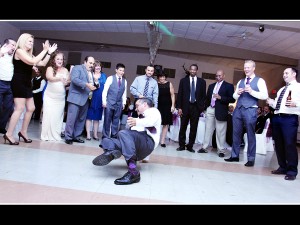 Contemporary hit radio (also known as CHR, Contemporary Hits, Hit List, Current Hits, Hit Music, Top 40, or Pop Radio) is a radio format that is common in the United States, United Kingdom, Canada and Australia that focuses on playing current and recurrent popular music as determined by the Top 40 music charts. There are several subcategories, dominantly focusing on rock, pop, or urban music. Used alone, CHR most often refers to the CHR/pop format. The term Contemporary Hit Radio was coined in the early 1980s by Radio & Records magazine to designate Top 40 stations which continued to play hits from all musical genres as pop music splintered into Adult contemporary,urban contemporary and other formats. The term Top 40 is also used to refer to the actual list of hit songs, and, by extension, to refer to pop music in general. The term has also been modified to describe Top 50; Top 30; Top 20; Top 10; Hot 100 (each with its number of songs) and Hot Hits radio formats, but carrying more or less the same meaning and having the same creative point of origin with Todd Storz as further refined by Gordon McLendon as well as Bill Drake. The format became especially popular in the sixties as radio stations constrained disc jockeys to numbered play lists in the wake of the payola scandal.
DJ Music Charts Week of April 29
Pink "Just Give Me A Reason" is currently number 1 on Billboard Charts Hot 100 with Rihanna "Stay" right behind it, but they are reversed on these DJ Music Charts. Bruno Mars "When I Was Your Man" was number 1 the week before on Billboard Hot 100. Macklemore and Ryan Lewis have two Top Ten Hits and holding strong.

What song is your current favorite on the DJ Music Charts?
DJ Mystical Michael Rhode Island DJ & Boston DJ
973.908.8147