Avicii "Wake Me Up" is number 1 for the second straight week of the DJ Music Chart for the week of November 5th! The rest of the top five is the same with Lorde "Royals" number 2 and Miley Cyrus "Wrecking Ball" and Katy Perry "Roar" switching positions. Lady Ga Ga "Applause" stays at number 5.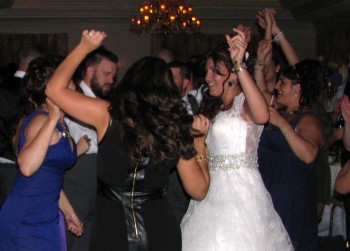 DJ Music Chart Week from Your Rhode Island DJ
GDE Error: Error retrieving file - if necessary turn off error checking (404:Not Found)
DJ Music Chart Review of Imagine Dragons "Demons"
"Demons" is a song written by American alternative rock band Imagine Dragons and record producer Alex da Kid, recorded by the band for their major-label debut extended play Continued Silence. It appears as the second track on the EP. The song also makes an appearance on their debut studio album Night Visions, where it appears as the fourth track. "Demons" was solicited to Americantriple A radio stations on January 28, 2013 and to modern rock stations on April 1. The song, which serves as the album's overall fifth single and was released as the third single from Night Visions in the United States, has peaked at number 9 on the Billboard Hot 100 singles chart. "Demons" is a indie rock song with lyrics speaking of a protagonist warning a significant other of his flaws. The song was released to contemporary hit radio stations on 17 September 2013. On October 22, 2013, "Demons" was released as an official single.
An MTV report on the "Demons" music video stated that it would "fit nicely with the artful imagery of 'It's Time' and the thoroughly out-there puppet grappling of 'Radioactive'." Released on May 7, 2013 and shot in Las Vegas, Nevada at the band's performance at The Joint on February 9, 2013, the video features a mix of live footage of the band and a companion narrative. Various characters with personal hardships are depicted, including a victim of parental abuse, a military veteran, and a weakly man who stares at himself in a mirror. The clip ends with a dedication to Tyler Robinson, a fan of the band who died at the age of 17 in March 2013 following a battle with cancer.
DJ Music Chart with Imagine Dragons "Demons" Video
Imagine Dragons is an American alternative rock band from Las Vegas, Nevada. The band gained exposure following the September 2012 release of their debut studio album, Night Visions, which peaked at number 2 on the weekly Billboard 200chart. Following the release of Night Visions, Imagine Dragons embarked on a world tour, and performed on major late night shows, including The Tonight Show with Jay Leno, Jimmy Kimmel Live!, Late Night with Jimmy Fallon, The Late Show with David Letterman and Conan. Billboard named Imagine Dragons "The Breakthrough Band of 2013," and Rolling Stone named their single "Radioactive" "the biggest rock hit of the year."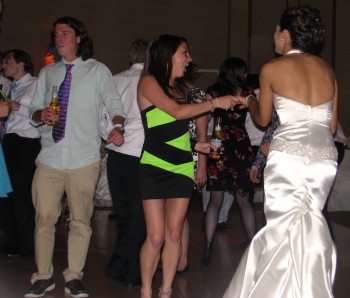 Imagine Dragons' line up includes vocalist Dan Reynolds, guitarist Wayne "Wing" Sermon, bassist Ben McKee and drummer Daniel Platzman. Former members include Andrew Tolman (drums), and Brittany Tolman (keys).

The band's debut album, Night Visions is currently certified at Platinum in the United States, Austria, Canada, Portugal, and Sweden, having sold over 1.5 million copies in the U.S. alone. The album is also certified gold in multiple countries, including Australia, Britain, Germany, New Zealand, Philippines, and Switzerland. Imagine Dragons has released multiple Eps, including 2009's Imagine Dragons, 2010's Hell and Silence, 2011's It's Time, and 2012's Continued Silence and Hear Me. The band released a live album, Live at Independent Records, in April 2013.
Imagine Dragons' "It's Time" was nominated for the Best Rock Video award during the 2012 MTV Video Music Awards. "Radioactive" was nominated for the same award during the 2013 MTV Video Music Awards. "Radioactive" won the 2013Teen Choice Awards Choice Rock Song award. The band is nominated for three awards at the 2013 American Music Awards: New Artist of the Year, Favorite Band, Duo or Group – Pop/Rock and Favorite Artist – Alternative Rock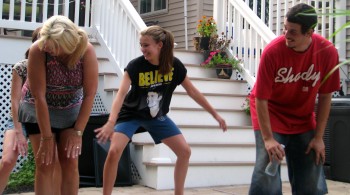 DJ Mystical Michael Rhode Island DJ & Boston DJ
Ask about my Rhode Island Wedding DJ & Rhode Island Party DJ Guarantee!