For the third week in a row, we have anew number one song on top of the DJ Music chart for October 28th, Avicii "Wake Me Up". The rest of the top all switched places, with the exception of Jay-Z "Holy Grail" moving back to number 7,  Lorde "Royals", Katy Perry "Roar", Miley Cyrus "Wrecking Ball" and new entry Lady Ga Ga "Applause".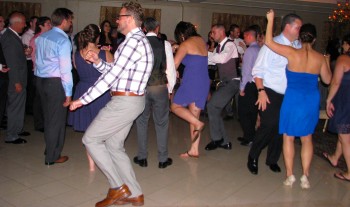 DJ Music Chart – Week of 10/28 with Rhode Island Wedding DJ
GDE Error: Error retrieving file - if necessary turn off error checking (404:Not Found)
DJ Music Chart – Week of 10/28 Featuring Avicii "Wake Me Up"
Wake Me Up" (stylized as "Wake Me Up!") is a song by Swedish DJ and music producer Avicii, which features uncredited vocals from American soul singer Aloe Blanc and acoustic guitar from Incubus' Mike Einziger. It was released in June 2013 as the first single from Avicii's full-length debut studio album, True, which was released on 17 September 2013.

The song achieved critical and commercial success internationally, peaking at number one in much of Europe and charting well in all of the English-speaking world. The song has been described as a "summer anthem" by Variance Magazine and, throughout the 2013 festival season, Avicii included it as part of the opening or closing sequence of his sets at EDC Las Vegas, EDC London,Tomorrowland, Creamfields, Electric Zoo and iTunes Festival.
In an interview with the Daily Star, Avicii, who had previously labelled "Wake Me Up!" as "a fun experiment" during an exclusive chat with MTV UK, said: "I had a demo with Mac Davis singing, the guy who wrote all the Elvis Presley stuff, but I needed another singer to do the parts. At the same time I was tipped off about doing another track with Aloe Blacc and I started working on that track. When I was with Mike Einziger from Incubus, we came up with the chord progression and the melody for Wake Me Up but no real lyrics. None of us sing and we really needed to get that demo down and the only person I knew that lived in LA was Aloe, so I called him and he was free. Lyrics come really easy to him so he wrote them in a couple of hours and we finished the track."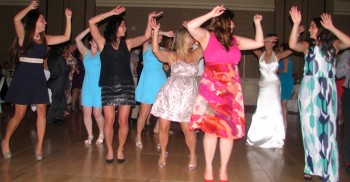 A lyric video to accompany the release of "Wake Me Up!" was first released into YouTube on June 28 2013 at a total length of four minutes and twelve seconds, teaser clips for the official video were also released.

The official video for was released on to YouTube on 29 July 2013. The younger girl in the video is Laneya Grace and the older girl is Kristina Romanova. The video includes cross-promotion from Denim & Supply by Ralph Lauren and Sony Xperia Z smartphone. The video was shot in the Santa Clara River, orange groves and in the town of Fillmore, California, west of Los Angeles as well as Downtown LA. Avicii concert footage was from Miami.
What is your favorite song on the new DJ Music Chart – Week of 10/28 with Rhode Island Wedding DJ?
DJ Mystical Michael Rhode Island DJ & Boston DJ
Ask about my Rhode Island Wedding DJ & Rhode Island Party DJ Guarantee!