This weeks DJ Music Chart has a new number one with Lorde "Royals"! The rest of the top five is the same with a bit of musical chairs in placement; Katy Perry "Roar", Avicii "Wake Me Up" and Miley Cyrus "Wrecking Ball". Drake, Paramore, Talyor Swift and Britney Spears are all climbing quickly, so look for them to move into the top five of the DJ Music Chart in the upcoming weeks.
DJ Music Chart Week of 10/21
GDE Error: Error retrieving file - if necessary turn off error checking (404:Not Found)
DJ Music Chart Review of Lorde Royals
Ella Maria Lani Yelich-O'Connor (born 7 November 1996), known by her stage name Lorde (/ˈlɔrd/), is a New Zealandsinger-songwriter. Her first EP, The Love Club, was released on 22 November 2012, and her first single, "Royals", debuted at number one on the New Zealand Top 40, and also reached number one on the Billboard Hot 100 in 2013, making her the first New Zealand solo artist to have a number one song in the United States. Her debut album, Pure Heroine, was released on 27 September 2013. She won the Silver Scroll Award for 2013 for "Royals".
Lorde's music draws from electropop, but she grew up listening to soul musicians Etta James and Otis Redding. She cites the unusual vocals of Grimes, the band Sleigh Bells and producer SBTRKT as prominent influences for Lorde.[34][35] Lorde also stated that she was inspired by the initially hidden identities of Burial and The Weeknd, explaining, "I feel like mystery is more interesting", and called American musical artist Nicki Minaj an "important female in pop". Lorde describes short story writers Raymond Carver, Wells Tower, Tobias Wolff and Claire Vaye Watkins as lyrical inspirations, and particularly noted their sentence structures.

During the writing of The Love Club (2013), Lorde was particularly influenced by Kanye West and she performed a cover version of West's song "Hold My Liquor" at her Auckland concert on 7 September 2013.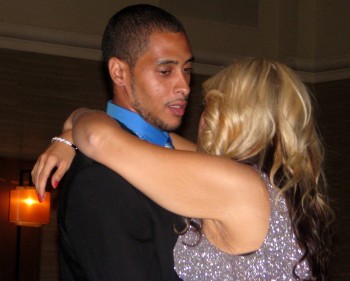 "Royals" is the debut song by New Zealand singer-songwriter Lorde from her The Love Club EP (2012) and debut album, Pure Heroine (2013). The song was released on 8 March 2013, as the lead single from the album, after she was spotted at the age of 12 by A&R scout Scott Maclachlan, who signed her to Universal records. Lorde and Joel Little co-wrote and produced the song. Musically, "Royals" is a minimal and art pop song. Lyrically, it expresses the protagonist's disdain for celebrities' lavish lifestyles and contains a vow that she will not become one of them.
Upon release "Royals" was met with acclaim, winning the prestigious Silver Scroll Award for 2013, New Zealand's top songwriting prize. Critics compared the song to that of British singer Adele's music and called the song "one of the best releases of the year." "Royals" peaked at number one on the US Billboard Hot 100 chart. It also peaked at number one in Ireland, Canada and New Zealand and was certified triple platinum by Recorded Music NZ. In August 2013, Lorde became the first female solo act to top the Billboard Alternative Songs chart since Tracy Bonham in 1996. "Royals" was the second time a New Zealander had topped the Billboard Hot 100, behind Kimbra's collaboration with Australian singer Gotye on "Somebody That I Used To Know" and the first time a New Zealand solo artist had reached number one

Joel Kefali directed the song's music video, which portrays normal teenagers doing mundane things in slow motion. An international version of the video was released which features small appearances of Lorde. "Royals" has been remixed by artists including The Weeknd and Gilbere Forte. Wikipedia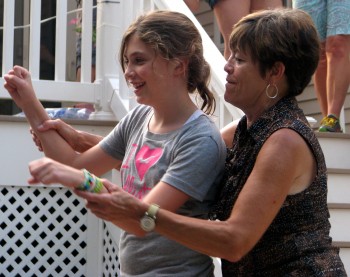 Which is your new favorite song on the DJ Music Chart?
DJ Mystical Michael Rhode Island DJ & Boston DJ
Ask about our Rhode Island Wedding DJ & Rhode Island Party DJ Guarantee!