From the first time I heard Macklemore Thrift Shop, I knew this was a song I would play again and again, and it would be a hit. I did not know how much of a hit Macklemore Thrift Shop would be though. As someone who enjoys shopping at thrift shops and vintage clothing stores, I am so happy there is a Pop Culture song that honors this fun, creative and well, thrifty way to shop.
Macklemore Thrift Shop Music Video (Has curses)
I typically try my best to not review songs that have graphic language but in this case I made an exception because the video is hysterical and the curses actually add the song, not just make it 'cool'.
Macklemore Thrift Shop Story
"Macklemore Thrift Shop illustrates the speaker's interest in buying cheap clothing from thrift shops, disdaining designer labels and trends. He claims to enjoy donning "your grandad's clothes" and impulsively buying something just because "it was 99 cents". Macklemore spoke to MTV News about the meaning of the song: "Rappers talk about, oh I buy this and I buy that, and I spend this much money and I make it rain, and this type of champagne and painting the club, and this is the kind of record that's the exact opposite," he explained. "It's the polar opposite of it. It's kind of standing for like let's save some money, let's keep some money away, let's spend as little as possible and look as fresh as possible at the same time." Upon asked why he thought the track was so successful, Macklemore replied: "I think hip-hop goes in waves, and it's something that's different. It's a concept. It's obviously against the status quo of what people normally rap about. This is a song that goes against all of that. How much can you save? How fresh can you look by not looking like anybody else? And on top of that, you have an infectious beat and a hook that gets stuck in people's heads." The song has been called a critique of the product placement common in modern hip hop."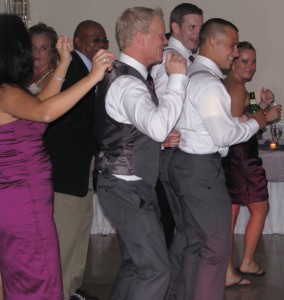 Macklemore Thrift Shop is a song by Seattle-based American rapper Macklemore and his producer Ryan Lewis. It was released as the fifth and final single from their collaborative debut studio album The Heist (2012) on October 8, 2012 and features vocals from Wanz. Despite being released on Macklemore's independent label, with distribution by ADA, the single was met with unexpected commercial success, also a sleeper hit, peaking on the US Billboard Hot 100 at number 1 while selling over 3 million copies in total, also reaching number 1 in the United Kingdom, Ireland, Canada, France, Denmark, Australia and New Zealand. The song is the first independently-distributed title to top the Billboard Digital Songs since "We Are the World 25 for Haiti" in February 2010. It is also the second independent song in history to achieve the #1 spot on the Billboard Hot 100 chart, nearly 20 years after Lisa Loeb's "Stay (I Missed You)" in 1994. A music video was released to accompany the song's release.
What could make me happier as a DJ than a song that reaches Billboard #1 about a thrift shop, being unique on an independent label! Thank you Macklemore Thrift Shop for providing some hope to the American record industry.