I know better. It would be different if I was a twenty-one year-old Wedding DJ who thinks Dance Music started with Michael Jackson's "Thriller" or I only played Top 40, House or Hip Hop.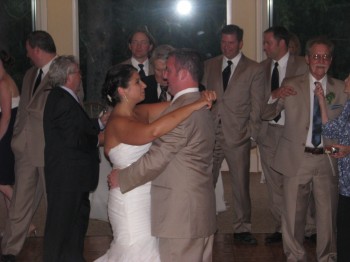 I know better. It would be different if I did not start my career as a Wedding DJ back in 1980 playing Oldies and current music.
I know better. It would be different if I have not been a professional Wedding DJ for countless young Brides and Grooms that often forget more than half their friends and family at their Reception will be from one or two generations before them, meaning, music needs to be diverse and meet the needs of everyone! Everyone wants to have a fantastic time at a wedding and that is what I am hired to do!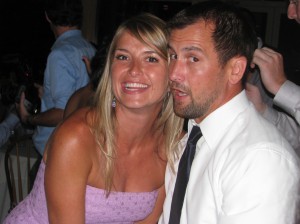 For one night, I forgot all of this and got whacked in the butt by the Bride's Grandmother! It's OK, I deserved it. She walked up to me while making her way slowly across the room to leave at the end of the night of fun and dancing, looked me in the eye and said without hesitation, "You didn't play any of The Old Songs!" She followed that by promptly smacking me in the butt with her cane!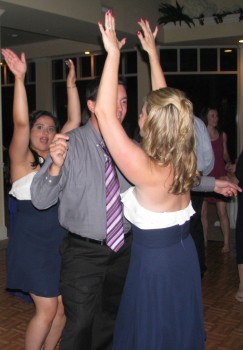 It is the first time I have never been hit by a Grandmother with a cane and definitely the first time for not playing enough of our old, classic tunes. I know better and the worst part is I love many of the old songs and play them regularly as Wedding DJ. I grew up with my parents playing old Vocal Classics, Jazz, Swing, Big Bands, Classical and occasionally Top 40. I had a very diverse ear as a young person that continued to expand through my teens and twenties. I have never stopped allowing new and 'foreign' music from entering my playlists and events. Some of the first gigs I was hired for as a Wedding DJ were exclusively Oldies parties.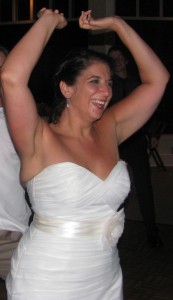 Pocono Mountain Resort Wedding DJ Learns Lesson!
Outside of Grandma, it was a totally fun and celebratory night at Mountain Springs Lake Resort in Reeders, Pennsylvania, Pocono Mountains. There was actually not enough room on the dance floor for everyone to fit several times during the night. As I always do, I checked with both the Bride and Groom throughout the night to make sure I was performing the way they wanted and each time I received emphatic responses, "Yes! This is perfect" or "This is exactly we what we wanted!" Unfortunately, Grandma did not feel the same way about the Wedding DJ. Last weekend I had two weddings and made especially sure I did not forget to include enough old tunes to make everybody happy and of course, at the end of the night when the old folks were heading home, cranking-up the songs that the Bride and Groom requested for everybody to let loose.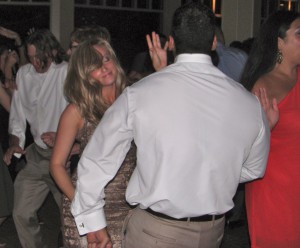 One last time, I know better.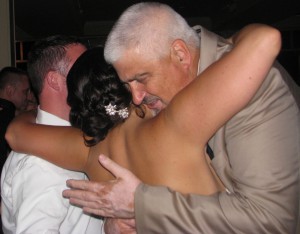 DJ Mystical Michael Rhode Island DJ & Boston DJ
Ask about my Rhode Island Wedding DJ and Rhode Island Party DJ Guarantee!