As a child, I held such awe for The Manor in West Orange, it felt majestic and magical. My cousin who is twelve years older then me was married there and I thought it was the most beautiful place in the world. Earlier this year, when the Groom contacted me about hiring me as their Wedding DJ, I felt my excitement build at the opportunity to play music for this really nice Bride and Groom at The Manor.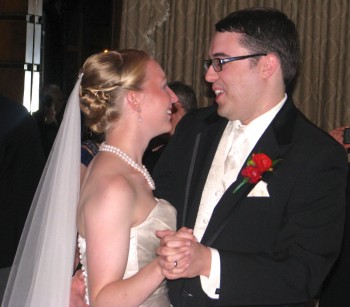 Fun Wedding DJ at The Manor
Since its opening on New Year's Eve 1956, The Manor has meant many things to many people. Elegant à la carte dining in The Terrace Lounge, our World-Famous Lobster Buffet, memorable weddings and other family celebrations, business functions, and dinners in our private dining rooms.
Whether it be for an intimate dinner for two or a party of 200, The Manor has always been considered the premier establishment to make any event extra special.
In addition to The Manor's excellent cuisine and attentive service, you can stroll through beautiful gardens, walk past magnificent fountains, or simply enjoy a romantic dance after dinner. The Manor is truly a multifaceted, total dining experience that you can enjoy anytime, turning any day into a celebration.
An Elegant Atmosphere for Weddings and Special Events with Fun Wedding DJ
The Manor in West Orange has a long-standing reputation as an elite venue of pure elegance and indulgence, making it a stellar and in-demand wedding venue that has been home to over 10,000 traditional weddings, outdoor weddings, and cultural weddings, as well as additional milestone celebrations such as bar mitzvahs, bat mitzvahs, quinceneras, anniversary parties, rehearsal dinners, bridal and baby showers, and countless other soirees. Our stylish ballrooms and scenic outdoor wedding and party areas set the scene for a spectacular event.
Situated on 20 acres of beautifully-manicured gardens bordering Eagle Rock Reservation, with spectacular architecture and Italianate fountains, The Manor offers breathtaking beauty inside and out, for your special event setting. Our team devotes itself to bringing your special event to life in grand fashion, with meticulous attention to your wishes. Private events at The Manor are known not only for their award-winning cuisine and service, but also for the creative talents of our staff who help make every detail impressive. The Manor offers unparalleled perfection and sophisticated taste for your wedding or special celebration, delighting you and your guests from start to finish.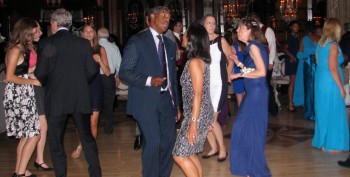 It was a great Wedding and everybody had so much fun. I was not disappointed by my new experience as Wedding DJ at The Manor. I was afraid that my adult experience would not match those of my childhood, I was wrong. They are even better than I remember.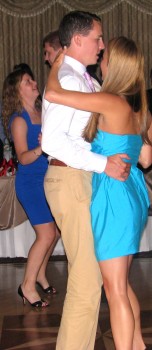 DJ Mystical Michael Rhode Island DJ & Boston DJ
Ask about my Rhode Island Wedding DJ & Rhode Island Party DJ Guarantee!