Death Cab for Cutie I Will Follow You Into The Dark is becoming a very popular alternative First Dance Wedding Song. It is great  for Brides and Grooms that want a song that is not popular, overused or polished. Death Cab for Cutie I Will Follow You Into The Dark offers a reflective and intimate song to represent their love and commitment to each other.
Death Cab for Cutie I Will Follow You Into The Dark the third single from their fifth album Plans. It is a solo,acoustic ballad written and performed by frontman Ben Gibbard and was recorded in monaural with a single microphone and little editing. The song details the singer's promise to a loved one to remain by her side even after death. Two music videos—one appearing on Directions: The Plans Video Album—have been made to the song.
Death Cab for Cutie I Will Follow You Into The Dark Story
When Ben Gibbard, nearing age 29, wrote  Death Cab for Cutie I Will Follow You into the Dark, he had never lost anyone really special in his life. Growing older during an ideal and comfortable time of his life led him to begin obsessing over death, the afterlife, and the weight of his relationships. He started to take stock of the importance of the people in his life and felt a need to say something about it. He wrote the song to deal with his problems of focusing on life by expanding his scope to include death and what comes afterward.
"It's just this idea that what if somebody dies and we're just floating, just stumbling around in infinite darkness, and I'm just trying to find some kind of spiritual kind of peace with myself, and the world." —Ben Gibbard
Death Cab for Cutie I Will Follow You Into The Dark Music Video
he main music video features Ben Gibbard playing the song while sitting on his bed when he notices a hole in the wooden floor. Gibbard goes about daily activities while avoiding the constantly expanding hole. He eventually rolls out of bed into it, hanging on by his fingertips before finally letting go, only to land on solid ground within the void about as deep as his height, unharmed. The song ends with Gibbard walking into the darkness. The camera then pans to show the entire room again with the floor restored to its original, intact state. This music video was filmed in Romania and was directed by Jamie Thraves.

An alternative video directed by Monkmus appears on the band's DVD Directions: The Plans Video Album. In this video, a picture-book takes up the center of the video frame, and the pages turn as the song progresses. Within the book, two rabbits meet and fall in love. Time passes until one of the rabbits apparently dies. There are other references to death throughout the video, such as a rotten bowl of fruit and an elderly man who appears to die, leaving his grandson behind. The video ends with a picture of the two rabbits together, presumably in eternal happiness together.
Death Cab for Cutie is an American alternative rock band formed in Bellingham, Washington in 1997. The band consists of Ben Gibbard (vocals, guitar, piano), Chris Walla (guitar, production, keyboards), Nick Harmer (bass) and Jason McGerr (drums). Death Cab for Cutie's music has been labeled as indie rock, indie pop, emo, and alternative rock, and is noted for its use of unconventional instruments as well as Gibbard's unique lyrical style. The band has released seven studio albums, five EPs, and one demo to date. The group takes its name from a song by The Bonzo Dog Doo-Dah Band featured in The Beatles' 1967 film,Magical Mystery Tour.
Gibbard's first album, You Can Play These Songs with Chords, was released as a demo, leading to a record deal with Barsuk Records. It was at this time that Gibbard decided to expand the project into a complete band, and recruited band members to join. In 1998, the band released its debut album, Something About Airplanes, followed by We Have the Facts and We're Voting Yesin 2000; both records were positively received in the indie community. Lineup changes ensued both before and after the release of the The Photo Album (2001), and the group's album Transatlanticism (2003) gained the band commercial success. After signing with Atlantic Records, Death Cab For Cutie released Plans in 2005, which contained the singles "Soul Meets Body" and "Crooked Teeth". The 2008 record Narrow Stairs served as a stylistic departure for the group. The band released their seventh album, Codes and Keys, on May 31, 2011.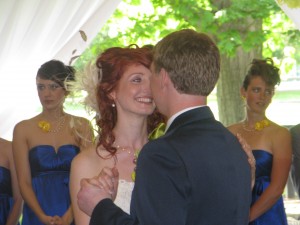 DJ Mystical Michael Rhode Island DJ & Boston DJ
973.908.8147