Creating the Perfect Wedding Playlist with Your Wedding DJ
So you found the right DJ for your wedding? Great! Now you need to work together to create your perfect wedding playlist. Here are some tips for making the most of your music:
Find your favorite tracks.   Note the genre and style; are you looking for a more classic vibe, prefer Top 40, or want a balance of both or want a variety of genres or something completely different?  Think about the following questions as you put your favorites together.
What is in your top 25 most played playlist on your iPod?
What's the one album that is a must have if you were stuck on a deserted island?
What songs have special meaning for you?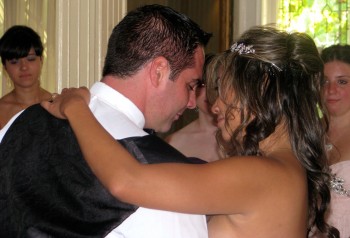 Discuss with your DJ. Having a conversation beforehand with your DJ and outlining your must haves, do not play songs and pointing to a few select themes will help your wedding DJ build a cohesive playlist.  The best wedding DJs will be equally as accommodating if you have a list that's 50 pages long or one with a couple of songs on it.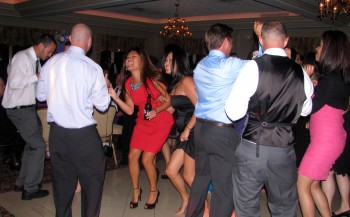 Trust the experts.  The right wedding DJ is there to make YOU happy and will play the songs you've asked to hear but can also take requests from your guests if you have approved it and throw some surprises in the mix that fit your preference and theme.  They know what they're doing, I promise.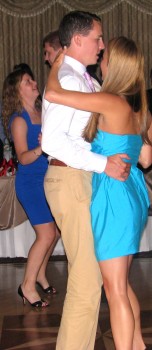 Get some song suggestions.  Ask your friends, Finally, if you're stuck, view this music guide which is a great starting point for ensuring both your grandmother AND your 16 year old niece are on the dance floor all night!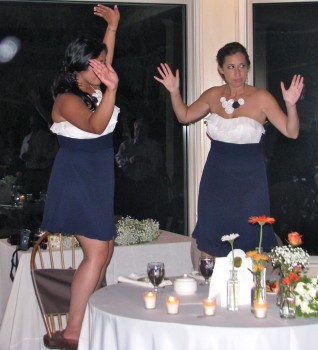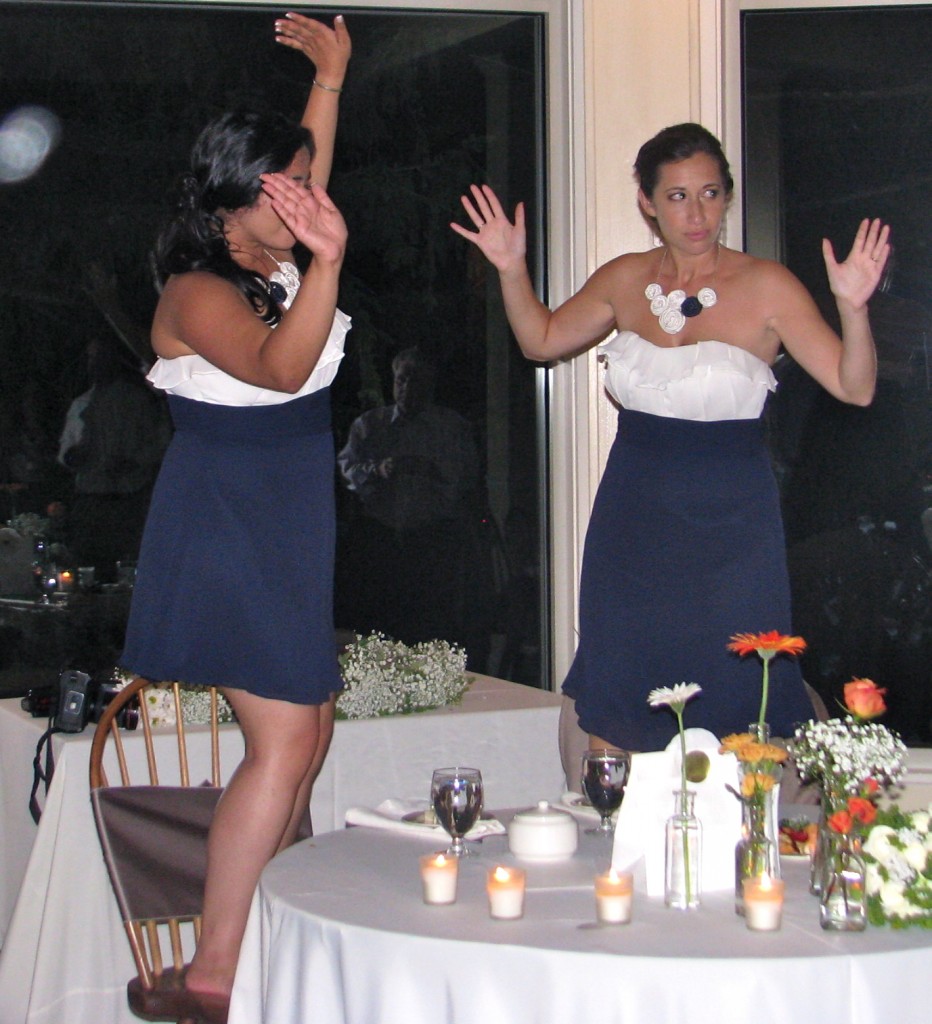 via WeddingDJ.com Create The Perfect Playlist With Your Wedding DJ.
Wedding Planning Facts
During wedding planning, brides said entertainment is among the least of their priorities…Yet, within one week after their WEDDING, nearly 80% said they would have made the entertainment their highest priority.
72% of brides surveyed say they would have spent more time choosing their wedding entertainment, and nearly 100% of brides say that they would have spent more of their budget on it.
When asked, 81% of guests said what they remember most about a wedding is the entertainment.
*Source: The Wedding Report 2012
Here are other posts that may be helpful to you Top 50 DJ Wedding Last Dance Songs, How To Hire The Best Wedding DJ,  Popular Garter Toss Songs, Wedding DJ Father-Daughter Dance Songs, Wedding DJ Mother Son Dance Songs, Top 50 Wedding Cake Cutting Songs, Popular Bridal Party Introduction Songs for Wedding DJs and Popular Bouquet Toss Songs.
What ideas do you have to share with other Brides and Grooms planning their perfect wedding playlist?
DJ Mystical Michael Rhode Island DJ & Boston DJ
Ask about my Wedding DJ & Party DJ Guarantee!