Saturday Night I will make my return to DJ at Barefoot Boogie in NYC! Barefoot Boogie is one of my favorite events to volunteer as DJ. I have been fully booked and not available to DJ there and think February was my last set there, too long and I miss it.
What is The Barefoot Boogie?
The Barefoot Boogie is a freestyle dance which happens twice a month in New York City. We offer a relaxed, smoke- and alcohol-free environment where folks can freely express themselves in movement.
If you've enjoyed any kind of conscious dance, ecstatic dance, 5 Rhythms, JourneyDance, contact improvisation, or any other kind of freeform dance, you'll enjoy the Barefoot Boogie.
People of all ages, families and kids are welcome. Come alone or bring your friends. You'll find folks at the dance moving solo, with partners, and/or in groups. Dress as you wish, but please leave your street shoes at the door before hitting the dance floor. The Barefoot Boogie is a not-for-profit, cooperative and volunteer-run venture.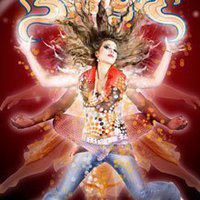 What Kinds of Music is Played at The Barefoot Boogie?
From our pool of talented DJs, two spin each dance. Each of our DJs has his or her own distinctive style, but one thing you can rely on is that at every Boogie you'll hear a wide variety of music: R&B, World, Funk, Tribal, Hip Hop, Ambient, Reggae, House, African, Electronica, Disco, Rock, Techno, Drum & Bass, etc.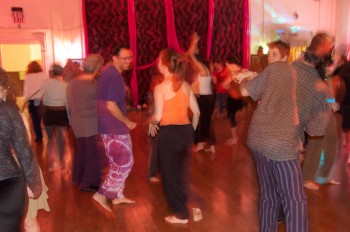 Our normal schedule is the second and fourth Saturday of each month. We currently have the following format for the dance.
From 8:00 pm – 11:30 pm (possibly extended to 12:00). We start off with warm-up music. On alternate Barefoot Boogies (usually the 4th Saturday), we have a dance-related class that ends at 9:15, followed by DJed music. At 10:00, we'll have a community/announcement circle where new folks are welcomed, we give an overview of the dance community, and anyone is invited to announce a service they offer, an apartment for rent, or an initiative they want to share. This is followed by our traditional circle dance (holding hands), and the rest of the evening is DJed music where you are free to express yourself in whatever way you like!
Barefoot Boogie is now meeting at Insight Meditation Center: 28 W 27th Street, 10th Floor (Buzzer #27).
Come join us Saturday Night at Barefoot Boogie to dance, move and have some fun!
DJ Mystical Michael New Jersey DJ & New York DJ
973.908.8147