I was doing some research today and thought it would be fun to review the Billboard All-Time Hot 100 top songs of Billboard's 50th Anniversary.
The songs in the "50th Anniversary" charts had to appear on the Hot 100 in order to be counted. This may create some confusion (for example: many great country artists and songs are not on the "50th Anniversary" chart because, while very popular on the country charts they didn't cross over to the Hot 100). Also, keep in mind the Hot 100 started in August 1958 so any prior songs are not listed, including some popular Elvis Presley songs.
The "50th Anniversary" chart is based on actual performance on the weekly Billboard Hot 100. The artist chart utilizes the same methodology, with weighted points applied to all titles charted by each artist during that 50-year span. They are ranked based on an inverse point system, with weeks at number one earning the greatest value and weeks at number one hundred earning the least.

Hot 100's 50th Anniversary award relative points for every week that a title spent on the chart, regardless of rank. For the Hot 100's 50th Anniversary, Billboard's charts department ensured a more balanced representation of hits from all 50 years, by analyzing the length of chart runs in earlier decades, as well as the average weeks that titles spent in the top 10 and at number one. Weights for earlier spans were then formulated, to compensate for the shorter chart runs that titles experienced before the 1991 conversion to precise and objective sales and radio data from Nielsen Music.
Billboard All-Time Hot 100 top songs
I am very surprised by all of the top ten, except maybe "Hey Jude" by The Beatles. It is not that I think they are not good or popular songs, I just did not conceptualize them as the ones that have had the most success on Billboard's Hot 100 Charts of all time.
At the other end, I would have thought Madonna's "Like A Virgin" would have been near the top of the list. The exclusion of songs like "Stairway To Heaven" by Led Zeppelin, as described below, stand out as clear missing by popularity over time.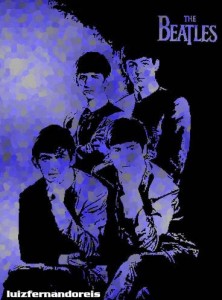 Prior to December 1998, songs did not appear on the Billboard Hot 100 until a retail single became available (which, incidentally, is why hits like Led Zeppelin's "Stairway to Heaven" and No Doubt's "Don't Speak" never appeared on the Hot 100). In earlier years, retail singles came to market fairly early in a song's life-usually shortly after, or even before, a song came to radio.
But, during the 1990s, when labels would strategize number-one chart bows by significant hits, the retail release of some priority singles were withheld until radio audience reached maximum levels. Although some of these songs spent significant numbers of weeks at number one or in the top ten, the delay of the sales component ultimately shortened the spans these songs would spend on the chart. With the new methodology rewarding points for a song's entire chart run, rather than confining points to weeks spent in the top ten, the shorter chart lives recorded by the songs that debuted at number one impact their all-time standings.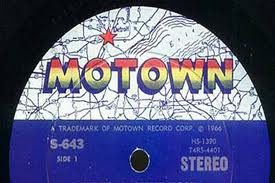 Which songs are you most surprised about high, low or omitted on the Billboard All-Time Hot 100 Top Songs?
DJ Mystical Michael Rhode Island DJ & Boston DJ
Your Party, Your Music, Your DJ
973.908.8147
DJMysticalMichael@gmail.com